Harry Kane named England captain for World Cup
The Tottenham striker has been confirmed to wear the armband at the World Cup in Russia by Three Lions manager Gareth Southgate.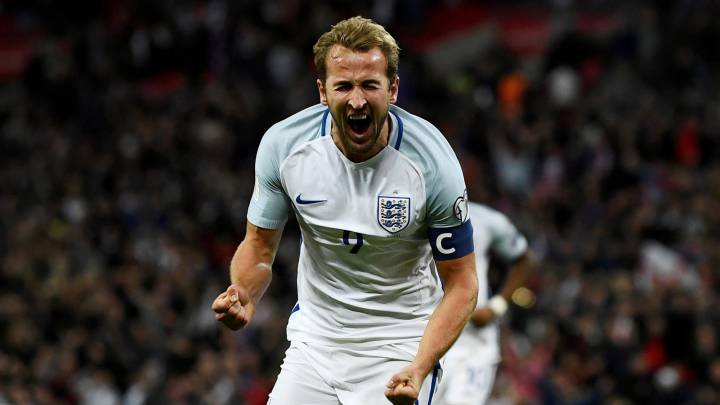 Harry Kane has been made England captain for the 2018 World Cup finals, the Football Association (FA) has confirmed.
Manager Gareth Southgate broke the news to the squad at a meeting at St. George's Park on Monday.
"Harry has some outstanding personal qualities. He is a meticulous professional and one of the most important things for a captain is that they set the standard every day," Southgate said.
"He has belief and high standards and it is a great message for the team to have a captain who has shown that it is possible to be one of the best in the world over a consistent period of time and that has been his drive.
"My feeling is that over the last 18 months in the camps that he's been with us he has shown that he has got the desire to take that into a team environment and he recognises the importance of bringing others with him.
"Of course, Harry will need the support of the other good leaders that we have got around him. You don't become a top team by just having a good captain with good values because that has got to spread right throughout the group but I think he is the one who is ready to take that challenge on."
Speaking early on Tuesday, Kane said: "It's an amazing honour. You always dream of playing for England growing up. I can't wait for the World Cup. Leading the lads out is going to be special."
Kane, 24, captained the senior team for the first time in the World Cup qualifier against Scotland last June and has worn the armband in a further three matches.
The Tottenham star scored five goals in six appearances in England's qualifying campaign for Russia 2018 and netted 41 times for his club in all competitions in 2017-18.