Neymar has decided to stay with PSG under Tuchel's management
The adjustment experience and reaction that the Brazilian star went through at Barcelona is being mirrored at PSG, and the new coach in Paris has been a key factor.
The future for Neymar is clearer than ever: he will stay in Paris. He likes Thomas Tuchel, with whom he has talked, he understands that a second year will allow him to improve after an erratic first season, plus the chances of him being allowed to leave were always slim, if not zero. PSG do not want to sell him this summer and his contract does not have a termination clause built in. To understand his decision, you have to put everything in context. Just as it was in his first year at Barcelona, the star is suffering through a longer and more complicated adjustment than expected. When that happens to Neymar, his primary instinct is to look for solutions elsewhere.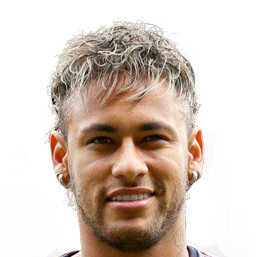 Neymar's Barça experience mirrored at PSG
After twelve hard months in Barcelona, with feelings of homesickness following injury, Neymar wanted to leave. But in the end, not only did he stay, but it resulted in him falling so in love with Barça, the squad and the city that he even thought about returning to them shortly after his arrival in Paris. And the same thing has happened in France. He does not feel comfortable in the French capital, he does not have many friends in the squad, and he does not appreciate the reaction of a sector of the fans who can't accept his comings and goings to Brazil. And he has not adjusted to the club, despite the best efforts of Emery with whom he connected much more than what has been reported.
Four months after his arrival in the French capital, he had a deep conversation with the Spanish coach, who discovered a shy boy that had not quite adapted to his new life. Unai took up the torch and did his best to make his superstar signing happy. The rumours about the Brazilian's departure have been a mixture of logical conclusions from the media and noises coming out from those around him. Real Madrid have been open to the possibility of signing him but have not actively sought to finalise a move.
The Tuchel touch
In any case, the Neymar entourage are aware that the transfer was always going to be virtually impossible, but they needed to understand what kind of relationship could be established with the new coach. Tuchel met with the player and they immediatley connected. The German let him know that his presence in the team was an essential ingredient, that he would help him with everything, and that a new adventure lay ahead. And Neymar has bought into this vision, liking what has been presented to him. So he has decided to stay in Paris and put his focus first on the World Cup, and then on a better PSG campaign starting in July.