Alexander-Arnold: "Cristiano is incredible but has weaknesses that we need to exploit"
The right-back spoke before the Champions League final in Kiev and says he is facing the biggest challenge of his career against Ronaldo on Saturday night.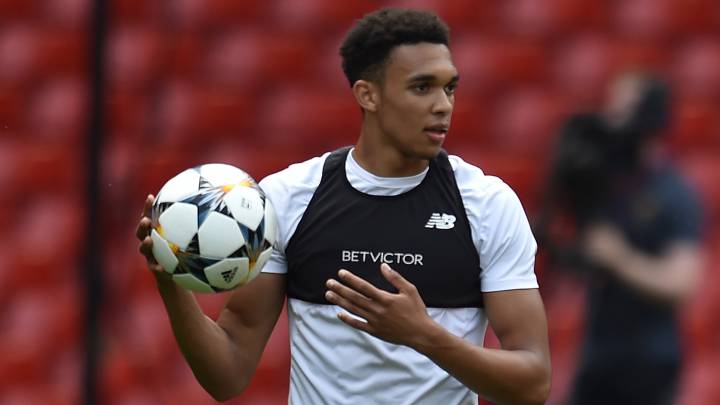 Trent Alexander-Arnold spoke exclusively to Diario AS ahead of the Champions League final on Saturday night in Kiev.
Cristiano is pribably going to attack on your side. Is it your biggest challenge to date?
I would say so. He is one of the best in the history of football, he has achieved incredible things but he also has weaknesses like everyone. We will try to exploit them and avoid what he does best: score goals.
The debate in Madrid is Bale or Benzema in attack...
I don't know the situation well but, like I said, they have incredible depth. They have a lot of quality in attack and obviously great players waiting on the bench to try to make a difference in the second half. We need to be prepared for them.
Salah: how is it to share the wing with him?
It's incredible. He is having a fantastic season. He is enjoying every minute and that makes the rest of us enjoy and smile watching him play. The things he has done are incredible.
You've have an incredible season. Starting in a final and going to the World Cup in Russia. And all of this at just 19 years of age...
It's a dream to play these types of games, you train for them. You want to play against the best teams and players. Saturday will be a test for all of us and we have to be at our best to win. There are very exciting days ahead but at the moment I'm focused on Kiev. I owe it to my teammates and to everyone that has helped me be a better player. I couldn't be here without them. We have all evolved as a group and we have improved over the course of the season. After Saturday, I'll start to think about the World Cup.