REAL MADRID - LIVERPOOL
Data shows how fast Liverpool and Real Madrid run, how many sprints and when
Paco González, an expert in Big Data with clubs in LaLiga, analyses the physical information from Real Madrid and Liverpool before the Champions League final.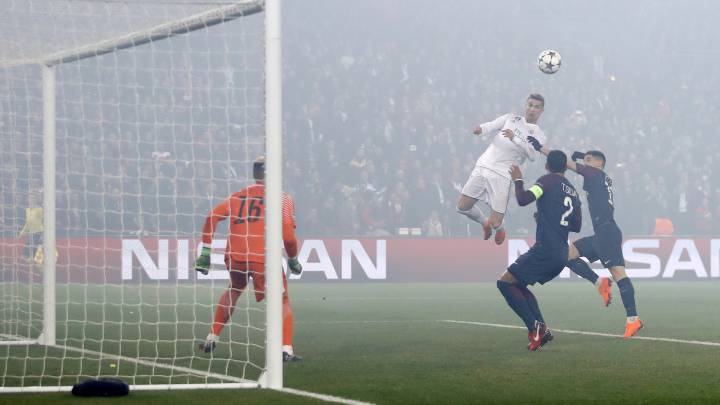 Paco Gonzalez has studied the data of how fast players from Real Madrid and Liverpool are, how many sprints they make during a game and when they make those sprints.
The analysis of how physical the Champions League final in Kiev will be has been littered with terms like high intensity. The information taken from their paths from the last 16 through the semi-finals reveals what both sides can offer in terms of speed on Saturday night.
In the case of Liverpool, their semi-final against Roma saw them cover more ground at high intensity (over 21km/h) than in any other game in the knockout phase. That being said, Real Madrid don't tend to suffer when they cover less ground. The two games where they ran the least were two victories against Juventus and Bayern Munich. Liverpool have covered, 1,278 meters more than their opponents on Saturday.
Klopp's side started the games against Roma and Manchester City at breakneck speed but suffered in the second half. Salah, for example, reduced his high intensity running by 80% and Firmino and Mané's dropped by more than 40%. Ronaldo, on the other hand, improved in the second half with a 30% rise.
The Champions League final could be decided by Ronaldo or the front three of Liverpool. The general plan for Liverpool is to beat Real Madrid with the connection between their front three and use the speed they play at to their advantage. Mané has accumulated 122 sprints above 3m/s2. This statistic is one of the most decisive in the making of chances according to research.
In midfield, Real Madrid are considered superior and they will try to control the middle. It is also worth noting that Isco is named as a midfielder and has approximately 4,500 meters in high intensity sprints with the ball during the Champions League. This data shows his importance in building attacks for the Spanish side.
In defense, Robertson is the footballer with the most sprints per game but doesn't get above 80 meters in total. Real Madrid's right-back, Dani Carvajal averages 94.2 meters above 3m/s2. That is higher than Salah's 92.4 meters and Firmino's 90.8 meters.