REAL MADRID-LIVERPOOL
Klopp to face two players he has tried to sign in Isco and Asensio
Liverpool tried to sign Asensio twice and Klopp has been a huge fan of Isco since Dortmund played Málaga in the Champions League quarter-final.
This Saturday in Kiev, Jurgen Klopp will face Marco Asensio and Isco, two players who have been on his radar for years. They have tried to sign Asensio twice in the last year and Isco was mentioned as a target during his time with Málaga and  Klopp was impressed after the Spanish side played his Borussia Dortmund side in the quarter-finals of the Champions League in 2012-13.
Real Madrid moved quickly in 2014 when they signed an 18-year-old Asensio for just €3.9 million. He stayed on loan at Mallorca but los Blancos really felt like they had a gem on their books. he was sent to Espanyol for another year of development and in the summer of 2016 joined Zidane's side for preseason. Klopp has always had an eye for young talent and Liverpool wanted him for €50 million last summer. They saw him as a perfect replacement for Philippe Coutinho, who was linked with Barcelona and has since moved to Spain, but Real Madrid not only rejected that offer but they improved his contract until 2023 and added a €700 million release clause.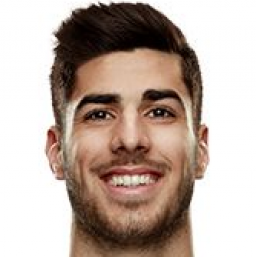 Horacio Gaggioli spoke on Què t'hi jugues! on Cadena SER and explained Real Madrid had received two offers for Asensio of €150 million. Both were rejected. One of those offers may have come from Liverpool, who sold Coutinho in January for €160 million.
Klopp's interest in Isco goes way back
Klopp's interest in Isco goes further back. He has not taken his eyes off him since 2013 (Isco won the Golden Boy award in 2012). The German was clear in what he said in 2013 when half of Europe was fighting over the player. "We are not stupid. We wanted Isco. We looked at all of the options but it was quite obvious that we weren't going to have a chance of signing him," he said.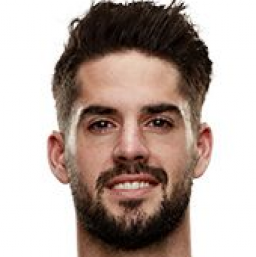 Pellegrini left Malaga that year to join City and he wanted Isco to join him. There was also Madrid and Klopp obviously felt as though there was no chance as he said. Isco doubted his own progression at Madrid but has worked his way into Zidane's plans. Pep Guardiola wants him at City and Spurs have also been keeping their eye on him. Klopp is still an admirer since watching him play for Málaga and he have to suffer again with the malagueño on Saturday night on the opposite team.