Real Madrid's Champions League celebrations: full schedule
Real Madrid landed back in Spain on Sunday morning after winning a third straight Champions League against Liverpool in Kiev. Cruz Azul vs America: Liga MX, live online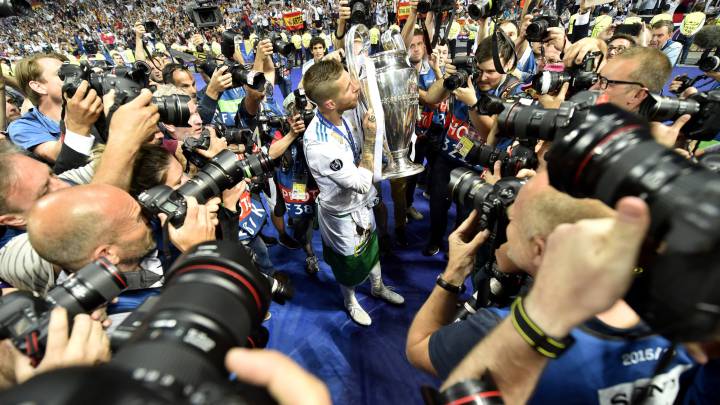 Real Madrid arrived back in the Spanish capital early on Sunday morning following their 3-1 Champions League final win over Liverpool - a victory that saw Los Blancos claim a third consecutive European title and the 13th in their history.
After landing at Barajas Airport, the first to appear from the door of Real's aeroplane was club captain Sergio Ramos, who led the squad and coaching staff down the steps with the famous trophy in his hands.
Real didn't go to Cibeles - but will be there later on Sunday
Unlike previous years, the team did not then go straight to the Fuente de Cibeles, the fountain in central Madrid where Real traditionally celebrate major silverware with their fans. However, they will make their way there later on Sunday.
Zinedine Zidane's men have a long evening of celebrations ahead of them. First, they will go to the city's Catedral de la Almudena at 18:15 CEST, before visiting the seats of Madrid's regional and municipal governments, and then enjoying their customary party with the supporters at Cibeles at 20:15.
Champions League victory parade will end up at Bernabéu
After that, Real Madrid's victory route will take them to the Bernabéu, where both they and the club's basketball team - who last weekend won the EuroLeague in Belgrade - will parade their trophies in front of the fans from 22:00.
Real Madrid's celebrations: schedule in full
Catedral de la Almudena: 18:15
Madrid regional government: 18:45
Madrid city hall: 19:30
Fuente de Cibeles: 20:15
Celebrations at the Bernabéu: 22:00