"The invincibles never lose" - Champions League final press round-up
The front covers of the international sports press hailed Real Madrid's "historic" triumph against a Liverpool side devoid of luck.
Historic, legendary, savage and epic were some of the adjectives used by the international media to sum up last night's events in Kiev, where Real Madrid lifted their third Champions League in as many years - their fourth in five years. Headlines focused on Liverpool goalkeeper Loris Karius and Real Madrid's Bale, two of the key figures in the final - for very different reasons. Cristiano's post-match comments, in which he could be on the verge of leaving Madrid, also made the news.
L'Équipe: Historic night
"In keeping with what has been a thrilling if not unpredictable Champions League, Real Madrid continued to make history on Saturday in Kiev, winning their tghird consecutive Champions League, their 13th in all, after beating an exhilerating Liverpool side who were rapidly deprived of their star player Mohamed Salah, then undermined by their own goalkeeper. The most savage moment of the night however was when Gareth Bale came off the bench to snatch victory and the trophy. The nighht's other winner was Zinédine Zidane, who became the first coach in history to win this competition three seasons running. Cristiano Ronaldo dampened the festivities though with his surprising declarations".
Gazzetta: Tears, gaffes and thrills
Real Madrid is legendary. The invincibles never lose, they don't have rivals. Madrid were proclaimed champions of the Europe once again, for the third time in succession - like Ajax and Bayern in the 1970s. And if they continue this incredible run, they could well go on to equal their run of five straight triumphs they achieved in the fabulous 50s. This isn't football, it's fantasy. In Kiev, a decent-looking Liverpool were betrayed by the unfortunate Karius and crashed 3-1. Klopp loses another final, but really, there is little he can be blamed for - apart from his election of the goalkeeper. When you lose because your opponents bring on a 100 million euros sub, who scores an overhead kick, there's no a lot you can do.
Olé: The tri-Champions.
The injuries to Salah and Carvajal in the first half (will they miss the World Cup?), Karius' two bloopers which gifted Madrid two goals and Bale's monumental overhead kick crowned a memorable night in Ukraine. After winning his fifth Champions League, Cristiano dropped a bombshell by opening the door open to his exit.
The Guardian: Brillant Bale sinks Liverpool.
It was an epic night, filled with so many different storylines, and unfortunately for Liverpool's accident-prone goalkeeper, Loris Karius, he will have to live with the fact that his part will be remembered for just as long as, or possibly longer than, Gareth Bale's spectacular bicycle kick or the tears from Mohamed Salah..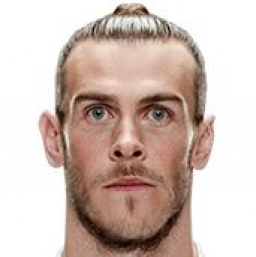 Bild: Karius handed the trophy to Real Madrid
This year's final was filled with drama, and ended as a nightmare for the German keeper! A couple of unfortunate injurie and a dream goal. For the third time in consecutive seasons, Real Madrid are kings of Europe.
Mirror: Bale y Karius le dan la Champions al Madrid
Gareth Bale scored twice for Real but the clash will be remembered for two howlers by goalkeeper Loris Karius and a shoulder injury to talisman Mo Salah.
A Bola: A horrible night for Karius gives Madrid the Champions League.