Balotelli takes aim at offensive banner displayed in Italy friendly
Mario Balotelli has told fans to "wake up" after an apparently racist banner was shown during Italy's friendly against Saudi Arabia.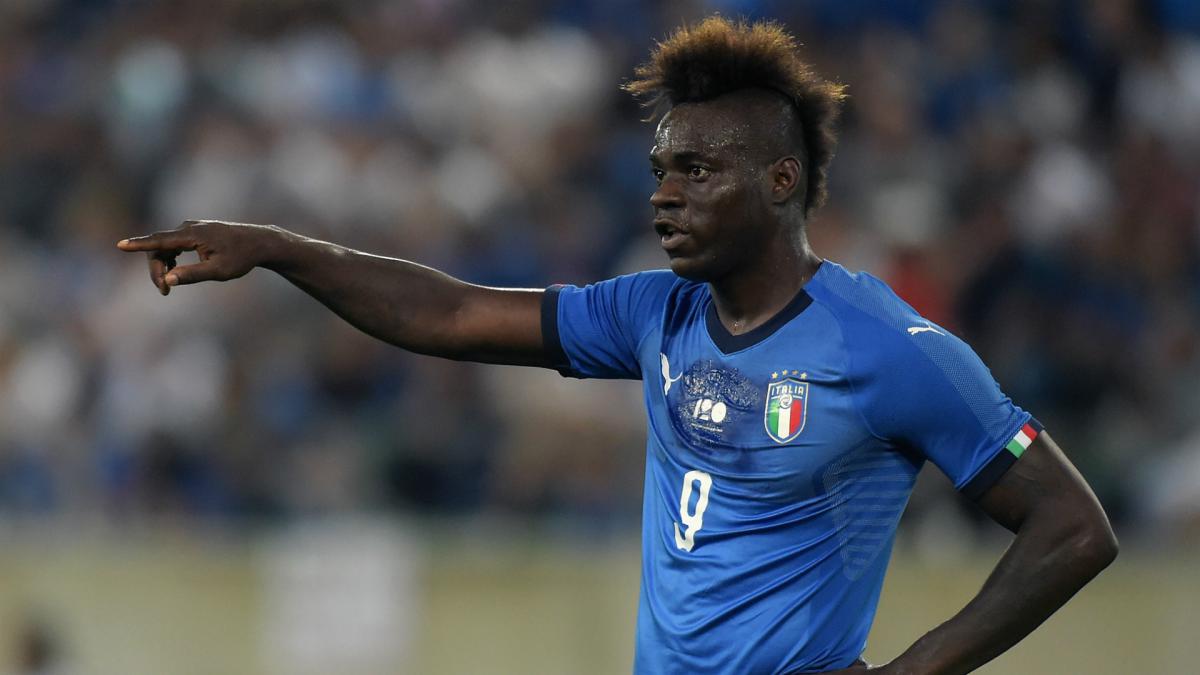 Mario Balotelli has hit out at fans who displayed an offensive banner during Italy's 2-1 friendly win over Saudi Arabia on Monday.
Italy's 'Super Mario' sends fans a double message
The Nice striker marked his first international appearance in four years with his side's first goal in the victory in St Gallen.
A positive first match under Roberto Mancini was soured when a banner was seen in the stands bearing the words 'my captain has Italian blood'.
It appeared to be a sign aimed at Balotelli, who has been tipped to become one of Italy's vice-captains given the likes of Gianluigi Buffon and Daniele De Rossi have retired from international football.
The 27-year-old, whose biological parents are Ghanaian, responded to the fans in an Instagram post, writing: "Guys, we're living in 2018! Wake up! Please stop with that."
Astori tribute from Balotelli
Earlier, Balotelli had taken to social media to dedicate his goal to former Italy defender Davide Astori.
The victory in Switzerland was the Azzurri's first since the death of the Fiorentina captain in March.
"I know it's late and that you're already there…but I am convinced that you were up there watching the game with my Dad today!" Balotelli wrote.
"This goal, even if it might not mean anything, even if it's no use to anyone, I dedicate it to you."