Real Madrid's Bale: Man United, Tottenham, Bayern lead chase
The trio appear to be the main suitors for Champions League final hero Gareth Bale, who has admitted: "I need to be playing every week."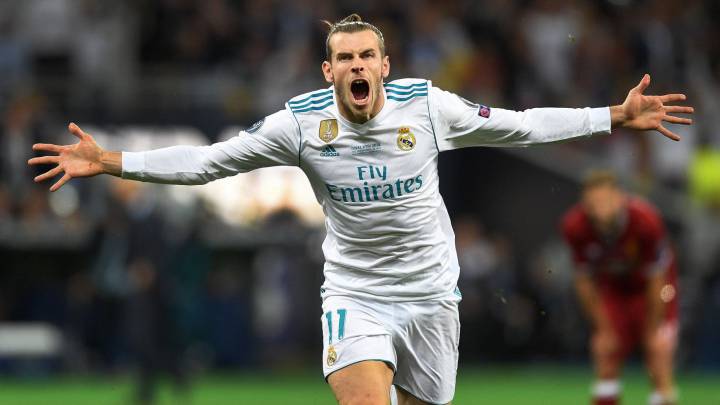 Fresh from playing a starring role in Real Madrid's Champions League final triumph on Saturday, Gareth Bale took the chance to send a message to the LaLiga giants amid their Decimotercera celebrations. "I need to be playing week in, week out...I'll have to sit down with my agent," he told reporters in Kiev, opening the door to a summer transfer after five years at the Bernabéu.
Manchester United
On Monday, the UK front pages led with talk of Manchester United's interest in Bale, with the Red Devils - who are long-term admirers - allegedly ready to offer 140m euros for the Welshman and hand him net wages of over 30m euros a year, nearly three times his salary at Real. On Tuesday, meanwhile, the Independent claimed that Bale's former club, Tottenham Hotspur, have joined the race for his services.
Tottenham Hotspur
A return to North London would reportedly involve the 28-year-old taking a pay cut, with the 'Cardiff Express' maintaining his current 11m-a-season wages but losing out on the additional income he earns at Real Madrid through commercial deals tied to the club (which, says the Independent, adds up to an annual 14m). Nevertheless, Tottenham are said to be confident that he can be swayed by the prospect of being given far more game time than he has been enjoying in Madrid.
Bayern Munich
Bayern Munich are the other major European club to have shown significant interest in Bale. In April, AS revealed that the Bundesliga champions would be willing to dig deep to secure his signature, while the player himself has hardly shied away from speculation over a switch to Bavaria, admitting recently that it is "an honour" to be linked with Bayern. However, question marks surround the Germans' ability to meet Real Madrid's likely asking price of around 150m euros.