Disgraced Saudi referee Al Mirdasi officially withdrawn from World Cup
Earlier this month, Al Mirdasi was handed a life-time ban in Saudi Arabia for match-fixing.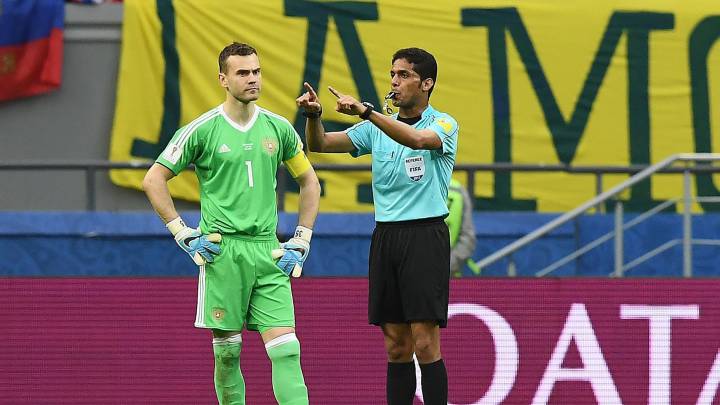 Fifa has officially removed Fahad Al-Mirdasi from the list of referees appointed to officiate at the 2018 World Cup in Russia.
Earlier this month, the Saudi Arabian official received a life-time ban in his homeland for offering to accept a bribe to influence the outcome of a match.
'The FIFA Referees Committee has considered that the conditions to be selected for the 2018 FIFA World Cup are not satisfied anymore and therefore has decided that the selection of Mr. Fahad AL MIRDASI is withdrawn with immediate effect,' reads a statement published by Fifa on Wednesday.
Assistants also dropped
The world's governing body for football settled that Al-Midrasi's assistant referees Mohammed Al Abakry and Abdulah Alshalwai will also be dropped from the competition in Russia.
'In line with FIFA's overall philosophy of seeking to appoint match officials together as a team of three during the preparation, the FIFA Referees Committee has therefore also decided to remove the two assistant referees Mohammed AL ABAKRY and Abdulah ALSHALWAI, who are in Referee AL MIRDASI's team.'
Both assistants were not involved in the incident that led to Al-Mirdasi's ban from the World Cup.
No replacement for Al-Miradsi
In its statement, Fifa added that Al-Mirdasi will not be directly replaced.
However, two assistant referees – UAE's Mohammed Abdulla and Japan's Ryuji Sato - have been called up as emergency replacements for Al Abakry and Alshalwai.