Bale's 20 minutes in Liverpool changing room untrue - reports
Real Madrid's Welshman was the hero of the 2018 Champions League final with his brace, but following the game he caught up with the opposing team's players.
More stories were reported following the Champions League Final in Kiev which saw Real Madrid overcome Liverpool 3-1. Los Blancos' protagonist on the night had apparently spent more than 20 minutes in the changing room of the opponents after the game. But this was quickly denied by other outlets.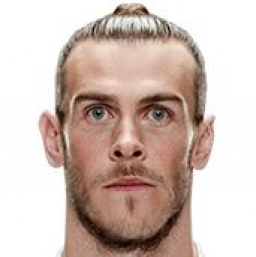 Bale checks in on Liverpool
Scoring one of the most memorable European Cup final goals, and then benefitting from a late lapse in concentration from Reds' goalkeeper Loris Karius to kill the game, wasn't enough for the Bale talking points on the night. In a post-match interview the Welshman also hinted at a potential move away from the Spanish capital, in part due to not getting enough playing time, most notably by missing out on a starting berth in the Uefa final.
And in fresh news, it appeared that Bale left his own teammates to their celebrations to join Jürgen Klopp and his Premier League squad. As well as congratulating the opposing team for a great match, reports stated that he wanted to catch up with his former teammate at Southampton, Adam Lallana, the player that came on following the injury to Mohamed Salah.
Reports challenged
Other specific members of the Anfield club that he apparently spoke to included Danny Ward and Ben Woodburn, both young members of the Welsh national team. Following these reports, the Liverpool Echo put their own information out there to clarify that Bale had actually met with the players in the corridor rather than inside the away changing room.
Further news broke on Thursday that has a direct impact on Gareth Bale's future as manager Zidane resigned.