Nike overwhelmed by demand for Nigeria World Cup jersey
Fans queued for hours in London on Friday to get their hands on one of most sought-after jersies in history. USA vs Mexico: FIFA Friendly live online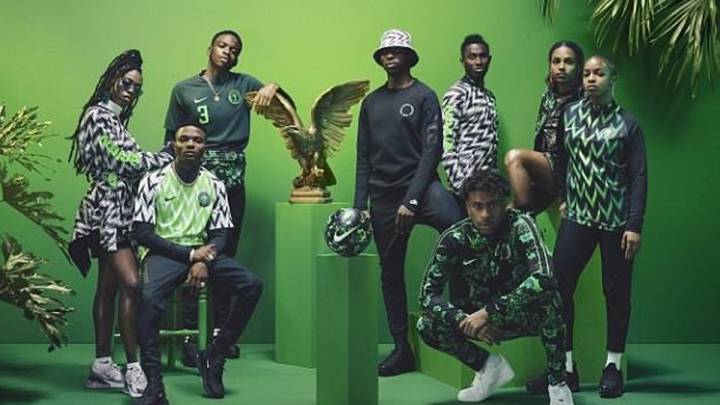 Nigeria may not one of the favorites to win the World Cup, but the Super Eagles' jersey seems to be a favorite with football fans around the world. Overwhelmed by the demand, Nike received a record three million pre-orders orders for the shirt, whose design was inspired by the iconic strip worn for the 1994 World Cup in the USA, the tournament in which Nigeria recorded their highest ever finish.
No official data has been released yet, but clear proof of the popularity of the shirt was the queue that formed outside Nike's Oxford Street store in London on Friday, ahead of the friendly between Nigeria and England in Wembley this evening.
Nigerian fans began queueing at 6am, and by the time the store opened at 10am, the queue had grown so long that a number system had to be put in place by staff to allow customers to enter the store.
"It's unique, the pride of a nation, it's a part of our country, a part of our heritage," one fan told the Press Association. "Even people who are not Nigerians want to buy the shirt and that should say a lot."
However, some fans in the queue in Oxford questioned the timing of the shirt's release. "We all knew it was going to be number one, so why would they release it now," said another Nigerian supporter. "Nike have to look at themselves really, London is filled with a lot of Nigerians and a lot of us will be attending the game, so we want to have the jersey. It's disappointing we have to wait this long but we're proud Nigerians and it's what we have to do to support our nation."
Nigeria kit a hit with fans around the world
The record-breaking jersey, which sold out online in just three minutes, has been a hit not just with the Nigerian supporters, but with football fans around the world. In a poll conducted by AS, which asked readers to choose their favorite strip out of the 32 teams competing in the World Cup, the Super Eagles came in fourth, behind France, Germany and Spain.
Following the overwhelming demand, the green-and-white home strip, along with the away jersey and training kit, are still unavailable on the Nike online store.