Atlético Madrid negotiating with Monaco for Thomas Lemar
Andrea Berta is in Monaco discussing terms for the attacking midfielder, whose starting price is 90 million euros.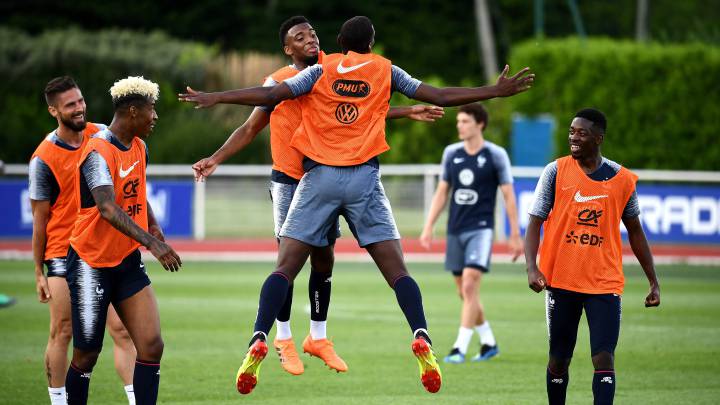 Bringing Thomas Lemar to the capital this summer remains high on Atlético's list of priorities and the club is pulling out all the stops to ensure he doesn't escape their grasp. Director of Sport Andrea Berta has travelled to France to open talks with Monaco to discuss the 22-year-old's situation. Atleti are keen to sign him whether Antoine Griezmann remains in the squad or not.
Atlético looking for a right-back
During the course of yesterday, it also transpired that Atlético are also keen on right-back Djibril Sidibé but that operation might prove a little trickier. Lemar however, is within reach and Atlético want to hear Monaco's stance in person. The French side have only recently parted company with Fabinho who joined Liverpool for 50 million euros last week and they hope to gain a bigger fee for Lemar.
Difference of opinion on asking price
Lemar's attributes have caught several clubs' attention, not just Atlético's; an attacking midfielder with blistering pace, a skillful and effective finisher and crucialy for El Cholo, he is hard-working and won't shirk his defensive duties. Atlético enjoy a good relationship with Monaco and they have done business in the past - most recently when Yannick Carrasco joined Simeone's side. Monaco have made it clear that the starting price for the France international is around 90 million euros - Atleti however, were hoping to be given a lower price. Lemar's market value could even increase if he enjoys a good World Cup - a situation which Atlético have taken into account, which is why they have wanted to get a bid in as soon as possible.