Cristiano Ronaldo joined Portugal's camp ahead of the World Cup on Monday to start preparation for the tournament in Russia. Fernandos Santos' side debut in the competition against Spain on the 15th of June.
After winning the Champions League with Real Madrid, the Portuguese attacker took a few days off and joined up with the squad in the football camp in Oieras, which is just outside Lisbon.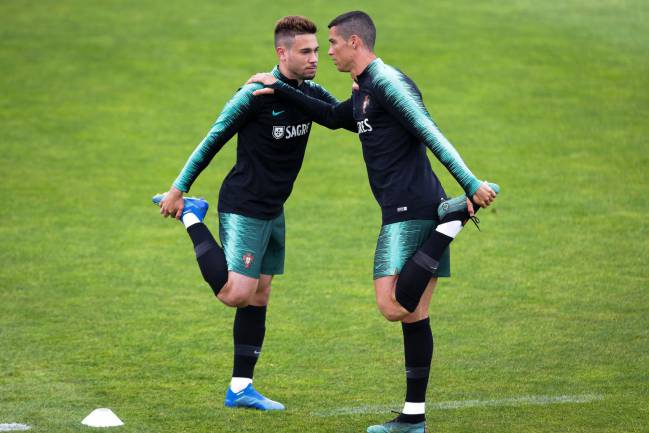 The Portuguese captain will be the focus of attention for the coming days and weeks although most of the attention remains on his uncertain future after saying it was nice to play with Real Madrid as he suggested his time at the club was over. That was before he said "see you next year" at the Champions League celebrations the next day in Madrid.
Joao Moutinho said on Monday that Ronaldo would not be affected by the rumours and that he is "very strong" mentally.
"We are totally concentrated on the national team and the objective we have before us and not on speculation over what a player does," Moutinho said.
He said, "the level of the team is always at the top, but not the quality increases with the best player in the world."