Sané reacts to missing out on World Cup with Germany
The Manchester City star took to Twitter after he failed to make Löw's list and had a humorous interaction with club teammate, England's Kyle Walker.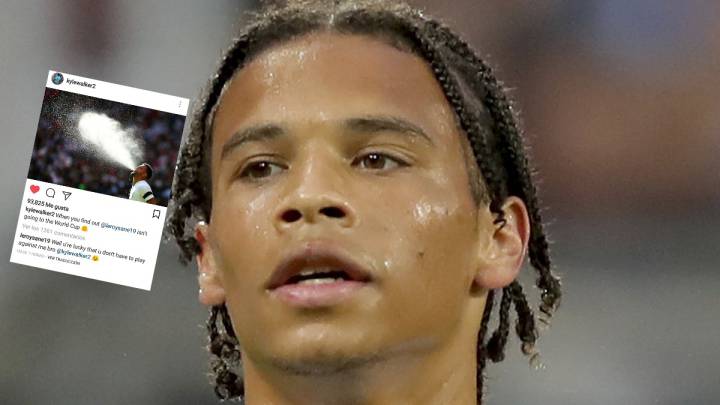 The big surprise of yesterday's World Cup squad announcements was the absence of Leroy Sané from the German national team. The 22 year old Manchester City forward has had an impressive season in the Premier League, scoring 10 goals and setting up 15.
The Sané Löw-down
Germany coach Löw himself recognised the player's ability, at the same time as he gave a clue for leaving him out:
"Leroy is a great talent, completely, he'll be back with us soon. As of September we'll be working harder with him, but it's possible that he's not given everything in his games with the national side".
Reaction from Sané
Sané's absence provoked reactions from the world of football, including his Man City teammate Kyle Walker, who posted the following on instagram:
And Sané didn't hesitate to respond, showing that despite his disappointment, he's taking the whole thing with a dose of humour, saying "Well, u're lucky you don't have to play against me, bro"