Chile's Paulo Díaz: "Altético Madrid is a possibility"
The versatile 23-year-old stands out for his pace and strength and, at 5 foot 11 inches, has been regularly compared to former Inter Milan defender Ivan Cordoba of Colombia.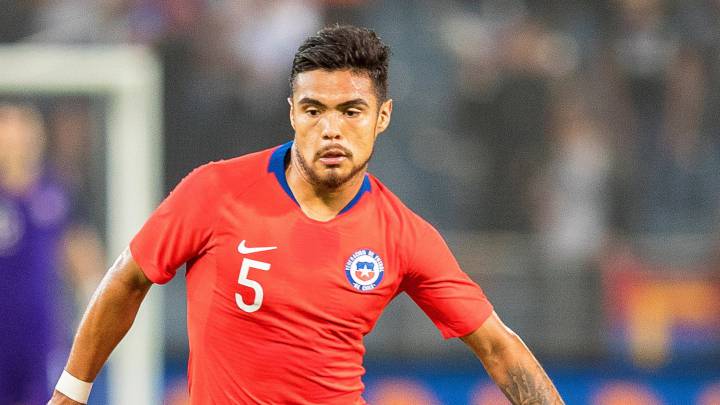 Chilean international Paulo Diaz has spoken of his possible move to Altético Madrid from Argentina, saying there have been negotiation talks. Speaking at a press conference for the Chilean national team, Diaz said that: "Altetico Madrid is a possibility, but I don't know yet." His comments come after media reports linking him to the Madrid club in April.
Considered one of the best defenders in the Argentinean league, Diaz has stood out for his quick pace and strength when winning back the ball. At 5ft 11 inches, he has been regularly compared to ex-Inter Milan ace Ivan Cordoba, who played for the Italian club for 12 seasons. The versatile 23-year-old can also play on the right wing and as a defensive midfielder.
Diaz has been waiting a long time to go to Europe
Diaz is contracted with Atlético San Lorenzo de Almagro until 2020, but has made clear his desire to play in Europe, where, he stated: "I've been waiting to go for a long time". Speaking on his preffered European destination, he added: "I have always said that the Premier League is the best league, but Spain would be a big step."
With Godin, Gimenez, Savic and Lucas Hernandez, Altético are already well covered for strong central defenders. But the departure of any of those four would open up the door for Diaz, who could also arrive on one-year loan spell to acclimatize to European football.