Kepa: "I don't regret not signing for Real Madrid"
The Athletic keeper, part of Lopetegui's Spain squad, discussed La Roja's prospects in Russia almost joining Los Blancos.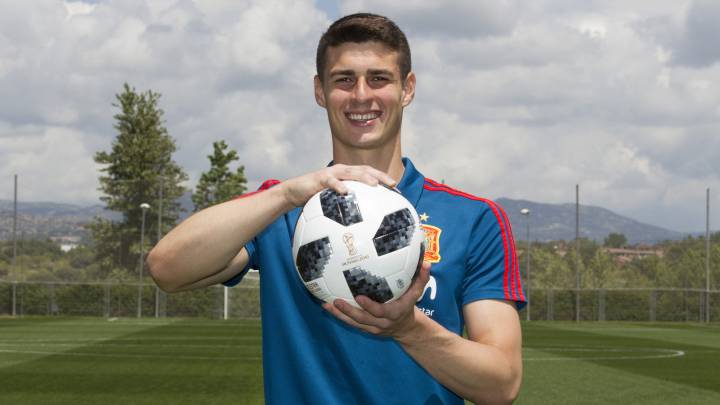 Kepa Arrizabalaga (Ondarroa, 1994) spoke to AS about the upcoming World Cup as the Spain squad prepares to make its way to Russia on Thursday, and his decision to stay at Athletic Club.
Do you think you're favourites to win the World Cup?
We're aware that we've got a good team but we're also cautious. Winning a World Cup is by no means easy - Spain have only ever won one, and before South Africa we hadn't even reached the latter stages. There are great national teams around which are the favourites from the very beginning, then there are the surprise packages. We have to take it one step at a time and focus on the first games. After that, if we get through, we'll have to go stage by stage, without looking too far ahead because we could slip up.
Spain have had a tough time in the last two tournaments. Do you think you've restored people's faith in the squad?
People are excited. In recent games I've felt that people have been behind us, for example against Argentina and Italy. The results and performances have brought that hope and excitement back.
What's the relationship between the keepers in the Spain squad?
We've got a healthy relationship; between all three of is it's great and we always try to help one another. We all have the same goal: to win and bring back the cup.
As a keeper, what's it like having Ramos and Piqué in front of you?
They're two of the best centre-backs in the world, bastions of Real Madrid and Barcelona. They're an incredible pairing and have been playing together for years. For sure they'll be one of our big strengths at the World Cup.
Did the fear of missing out on the World Cup influence your decision to renew with Athletic?
No, I wasn't thinking about the long-term. I was focusing on the day-to-day and the short-term decisions to make. Although obviously I wanted to be in the Spain squad and go to the World Cup.
Do you regret not signing for Madrid?
No, I'm happy at Athletic.