Barcelona sporting director guarantees Valverde that Griezmann will join the club
According to a report by Catalunya radio, sporting director Pep Segura has cast away any doubts manager Ernesto Valverde had about Antoine Griezmann joining the club. Cruz Azul vs America: Liga MX, live online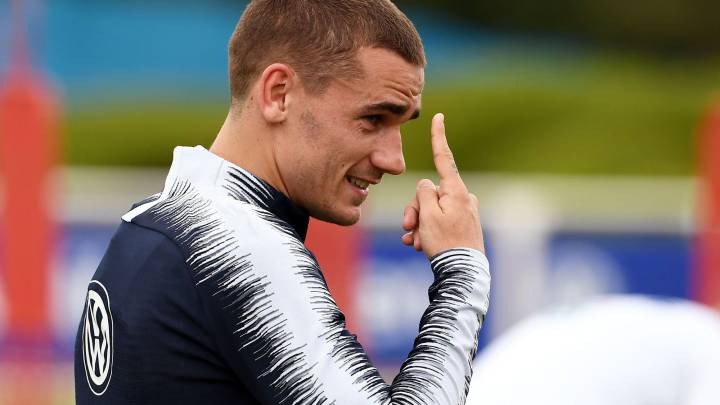 Antoine Griezmann and Clement Lenglet will be at Barcelona next season: this was the guarantee given to Barcelona coach Ernesto Valverde by sporting director Pep Segura at a recent dinner meeting, according to a report by Catalunya Radio.
After returning from holidays, the first thing on Valverde's agenda was a meeting with Segura and club secretary Robert Fernandez. At the dinner meeting, the sporting director apparently eradicated any doubts that Valverde had about Griezmann signing for Barcelona.
In the case of Lenglet, the club has apparently reached an agreement with Seville and are willing to pay his release clause.
Mina to leave Barca, Vermaelan and Digne could follow
Another name to have reportedly come up in the meeting is Yerry Mina. As reported by AS last Wednesday, the Colombian will leave the club this summer, and Barcelona are expecting him to put in a good performance at the World Cup in order to draw the interest of another big club.
Another player who could possibly leave the Camp Nou is Thomas Vermaelen. Like Mina, the Barcelona management is hoping the Belgian will have a great World Cup so as to attract offers from other clubs, and avoid the defender leaving on a free transfer when his contract ends next season.
The board have also apparently discussed selling Dutch defender Jasper Cillessen and Frenchman Lucas Digne to bring in funds this summer.