Neymar wants Real Madrid move, but won't fight PSG for it now
The Brazilian is clear about his desire to play in a more competitive league but accepts that he may have to be patient in order to achieve his goals.
Neymar Jr is very clear that his future lies at Real Madrid. All the positioning, statements and compliments related to Los Blancos have been warm and show that there is a mutual interest between club and player.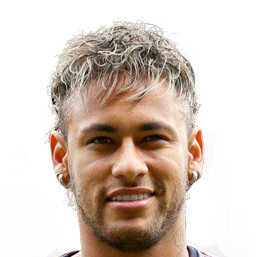 Neymar playing nice with PSG
The only obstacle, obviously, is Paris Saint-Germain and its owner, the emir of Qatar, Tamim bin Hamad Al Thani, who paid the 222 million euros to take him from Barcelona. After deciding to make the Brazilian striker the axis of his ambitious sporting project, convincing him to set his star free will not be an easy task.
Playing hardball and trying to force the business through in an ugly fashion is not an option that the player is considering. He does not want to be seen to rebel and understands that his desired move will only come about by way of negotiation. The idea, of both the player and Real Madrid, is to speak with PSG president, Nasser Al Khelaifi, and make him an offer he can't refuse, or at least one that can be stomached. They know that it has to be of a value that would justify a change of plans in the French capital and one that would allow them to save face in front of their own fans.
Real Madrid in 2019 for Neymar
Realistically Neymar accepts that the probability of PSG allowing him to leave this summer - after just one injury-hit season - is low, and by not forcing the issue he could agree a 2019 exit. "It's better to leave after another year than not leave at all," commented someone close to the player.
So this is the reason that Neymar met with new manager Thomas Tuchel, and maintains close contact with Maxwell, the former Barça player and now sporting director at PSG, about the plans for next season. The Brazilian's problem is more with the French league, which he considers of a lower standard and more physical, than with PSG. Staying a year longer would not be the end of the world for the 26-year old, as long as he could see the Real Madrid light at the end of the tunnel...