Tunisia 0-1 Spain: how it happened, match report
Celta Vigo striker Iago Aspas was on target to save Spain's blushes despite an uninspiring performance against a well disciplined Tunisia side.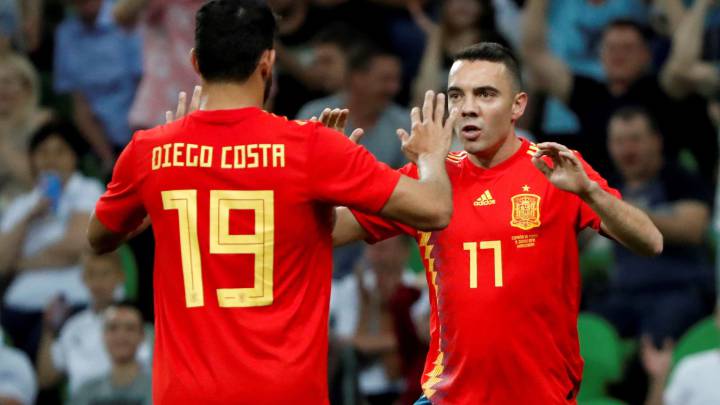 A most uninspiring performance from Spain against a well drilled Tunisia side was not the preparation Julen Lopetegui would have wanted as the clock ticks down to La Roja's Group B World Cup opener in Sochi next Friday.
A promising opening where Spain displayed their fine ability to move the ball around with zest and purpose will be long forgotten as Tunisia proved that they will be a tough nut for their Group G opponents to crack with a solid defensive display.
Neither goalkeeper was really called into action in a game that failed to really catch fire and the high number of substitutes employed by both coaches did little for the tempo of proceedings on the Krasnodar Arena.
Just when it seemed that the scoreline was to remain 0-0, Diego Costa (on for Valencia's Rodrigo) latched onto a long ball and drew the keeper out of position. The ball fell to the Celta striker Aspas who drilled home to at least paper over the cracks as regards the scoreline
Plenty of work ahead for Lopetegui as his Spain side looked tired and predictable. Dress rehearsals against Switzerland and Tunisia are over.... now things get serious.
Spain v Tunisia: as it happened
FT: Spain 1-0 Tunisia
90'+3'   That's all from Krasnodar .... Spain win 1-0
Lucas Vazquez targeted again with another rash challenge .... 
Tonight's dress rehersal is about to conclude but Spain will need to up the ante if they are to stake a claim as one of the tournament favourites
3 minutes of time to be added
90'   Into stoppage time as Diego Costa almost sneaks in .... the action followed up by a poor challenge from Sassi on Vazquez  
87'   Three minutes to go and at least the Aspas goal papers over the cracks on what's been far from a vintage performance form La Roja 
Spain 1-0 Tunisia
Aspas makes a claim for the cenre forward position after Costa pulls the keeper out of position ... the Celta striker firing home a left footed shot which squirms under the keepers legs 
84' Gol Iago Aspas !
82'   Loptegui fuming on the Spain bench .... this is far from a performance from the 3rd favourite for the 2018 World Cup !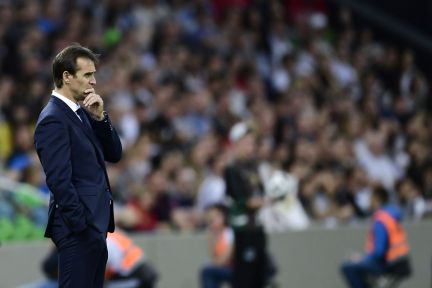 80'   We're back underway .... Tunisia seem to be happy to contain matters as a shot from Ben Amor goes into the side netting
79'   Tunisia's No. 2 Ben Youssef pulls up with cramp 
Badri /  Benalouane on for Tunisia
77' Pique about to pounce on a fine koke delivery but Tunisia's rear guard was wise to the attack and clear for a corner
Change for Spain ...Aspas on and Alba off
74'   Every credit too to Tunisia, with the Carthage Eagles being able to keep one of the tournament favourites at bay as we head into the final 15'.  
Iago Aspas poised to make an appearance
72'   Little change in Spain's style despite the introduction of Asensio and Vazquez....
70'   Possession: Spain still bossing things 71-29 (%) 
68' Tunisia change:  Sliti off / Khalifa on 
67'   The new Vissel Kobe player is back on his feet and seems fine to carry on .... a nasty knee-on-knee clash with the Tunisian No. 14 
65'   Iniesta on the ground injured... a nation trembles...
Plenty for Lopetegui to think about ....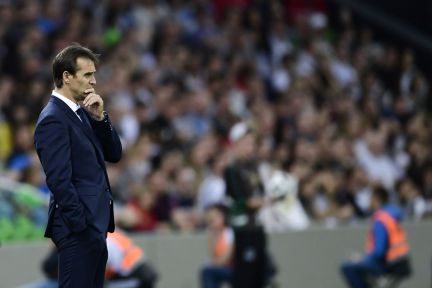 64'   Defensive confusion from Tunisia as the ball falls to Diego Costa but his shot is aimed tamely at   Aymen Mathlouthi
63'   The game a little disjointed now with the series of changes.... neither keeper has really had a save to make all night...
More changes .... Tunisia: Khaoui  off / Ben Amor on 
61'   30 minutes for Diego Costa to shine and stake a place in next Friday's starting XI  
60' Rodrigo off-Costa on / Silva off / Asensio on
Changes immient for Spain
59'   Silva almost makes it 1-0 rifling a half volley that fizzes past the post 
57' Change for Tunisia: Maaloul off/on Haddadi 
55'   Tunisia's desire to play the ball out of defence is admirable although it doesn't always come off as hoped....Changes imminent in Tunisia's line up 
52' England will be watching with interest tonight.... most feel that Group G is a given with England and Belgium progressing .... from what we've seen in Krasnodar tonight I'm sure Tunisia will pose problems for both European sides 
51' Call for a penalty as the ball hits Maaloul on the hand ... a VAR moment ? No says the ref and play carrys on .....
48' Spain stroking the Telstar around with poise and composure but unable to find away through the well organised men in white shirts
46' Still unclear which XI Julen Lopetegui will employ against Portugal ....am sure Diego Costa will start as lone striker....
Thiago, Isco and Odriozola the three players making way...
The players return to the pitch...Koke on....Lucas Vazquez and Nacho all on at the break ....
HT: Spain 0 Tunisia 0
The Dutch official calls time on the action.... bright game but little of goal mouth action with Tunisia having the clearer scoring chances
Tunisia have impressed with Fakhreddine Ben Youssef and  Sliti looking dangerous 
45'   Into the final minute of action .... Spain having the better of the action despite failing to carve out anything totally clear cut
We've seen little of Busquets and Rodrigo has been isolated on his own in the centre forward position... I've liked what i've seen from Iniesta and Silva ....
42'   Pique caught off side ...Better from Spain now ...
38'   Refreshing to have a Spain game with no "boos" for Pique ...
36'   Good patient build up from Spain with Isco and Iniesta involved....Tunisia break and it's 4v4 ... Not the first time Spain have been caught on the break ...   
35' Alba back on his feet but limping .... seems to be okay to carry on.... 
34'   Sliti almost makes it 0-1 as Alba does enough to get in the way but the Barça player is on the turn and looks in trouble .... 
Odriozola alos looks a little raw and vunerable in the right back position....
29' Spain on top but looking a tad rusty... Tunisia well disciplined and well able to play the ball out from the back ....
28'   We have a break in the action as Rodrigo charges Meriah with the defender in need of treatment
It's Andres Iniesta's 127th international cap tonight ... the player from La Mancha is now 4th highest capped player in La Roja ranking....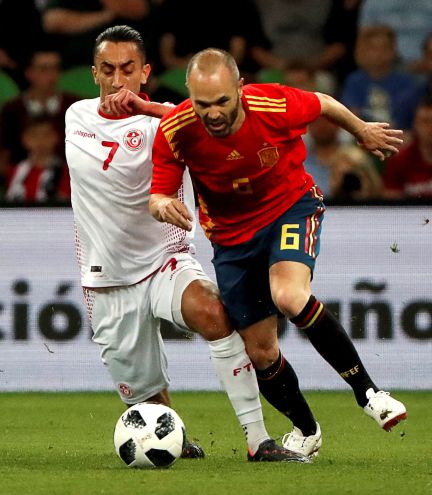 20'   Rodrigo almost makes it 1-0 but he steers his header just wide .... the ball falls to Ramos who fires a wicked right footed drive over the bar ....better from Spain now after a few nervous moments
Tunisia's midfielder Saiefeddine Khaoui (L) vies with Spain's midfielder Andres Iniesta during the friendly football match between Spain and Tunisia at Krasnodar's stadium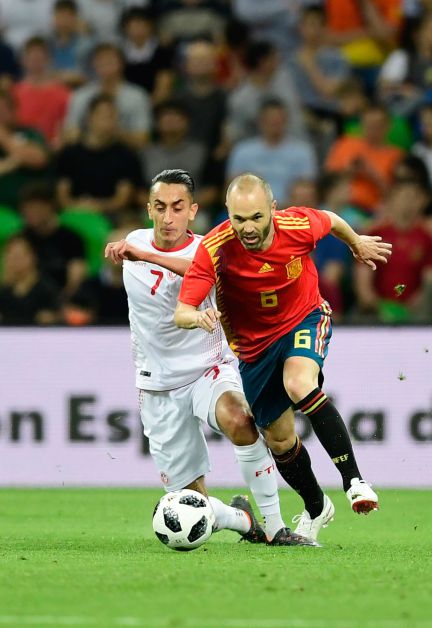 20' Possession after 20': Spain  80-20 Tunisia (%) ...somewhat surprsied to see the stats so strongly in favour of Spain
18'   "There are no weak sides in international football" ...those wise (cliched) words come from current Gabon manager Jose Antonio Camacho
16'   Bright first 15' here in Krasnodar with Spain playing their usual possession play whilst the FIFA ranked No. 21 Tunisia are far from overwhelmed.  
15'  Once again Tunisia break down the right hand side (Odriozola's side) but the pass into the box is slightly over hit. 
12'   Spain make a mess at the back as Odriozola give the ball away but the Tunisians are unable to capatalise on the gift with the ball aimed straight at De Gea.
8'   Spain moving the ball about with passes fizzing about with Iniesta at the heart of all the creativity for the men in red.
5'   Dangerous free for Spain...Silva takes but the ball drifts into the arms of the Tunisian keeper
"This will be a cricket score" claim other memners of AS English .... I'm not so sure...Tunisia aer no push overs....
4' Little touch of magic from Iniesta near the touch line .... 
A large bull has been cut into the pitch tonight ... the local side FC Krasnodar are known as the Bulls but this may also be a nod to "La Roja"
1' Off we go .... Spain start the action in Krasnodar and Ramos booed again !!!! 
Very mild here in the city of Krasnodar with a temp. of 20C 
National anthems over.... Spain red shirts/navy shorts/black socks and Tunisia in all white 
5 minutes to go at a reasonably full Krasnodar stadium as Sergio Ramos's name was booed pre game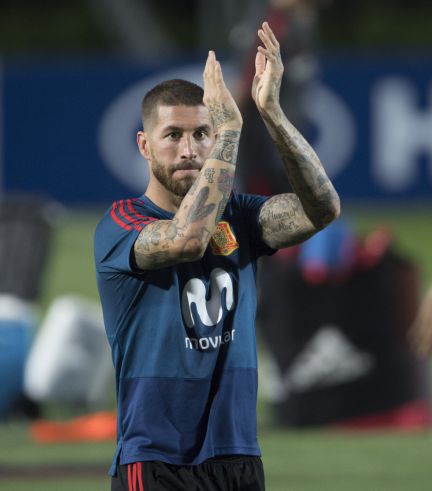 FC Krasnodar (tennants) of tonight's stadium finished fourth in the recently concluded Russian Premier League and will play in the 2018/19 Europa League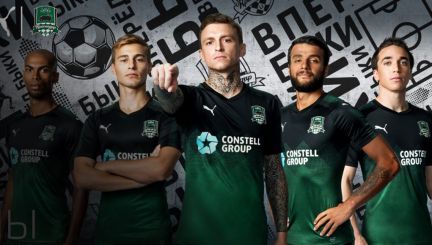 This is also Tunisia's last game ahead of the World Cup with Nabil Maâloul's side facing England on June 18th in their 2018 World Cup debut.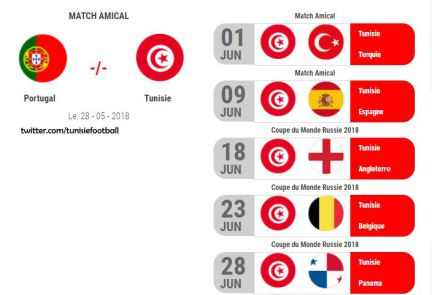 Both sides have only met once before in a competitive game with Spain securing a 3-1 win over the African side at the 2006 World Cup. The game taking place in Stuttgart.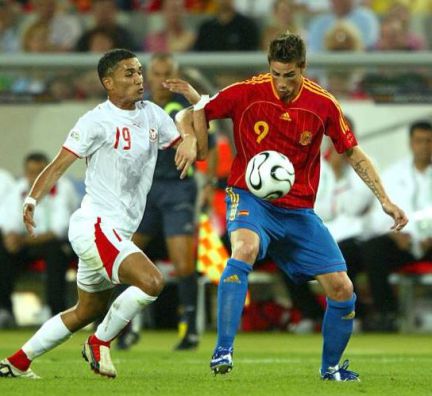 Hello and welcome to live coverage of La Roja's final dress rehearsal ahead of their World Cup 2018 campaign. Tunisia are tonight's opponents for Lopetegui's men and the action in Krasnodar gets underway at 2045 CEST.
Spain v Tunisia: preview
Spain face their final test ahead of their 2018 World Cup campaign tonight in Krasnodar with Tunisia the side set to test Lopetegui's men.
La Roja impressed in last week's friendly against Switzerland in Villarreal and outclassed the Swiss despite a 1-1 scoreline. Tonight's opponents have been carefully chosen as a 'similar side' to Spain's final Group B opponents Morocco with the Les Aigles de Carthage (Eagles from Carthage) in a tough group themselves featuring England, Belgium and Panama.
Tonight's game will feature VAR technology with Spain coach Julen Lopetegui talking about the system in detail during his pre-match press conference: "There's no point kicking up a fuss – VAR is being used and it is here to stay. We need to accept it and adapt ourselves to it. Portugal are used to the new system and Spain aren't" he added.
The coach also confirmed that Real Madrid defender Dani Carvajal is almost certain to be included in his final squad. "We need to support him. He's going step by step and we're happy with his recovery. I have no doubts that he'll be alright, if not for the first game then for the second, but he'll be ready, of that I'm sure."