No lucky chickens for The Super Eagles
Russian authorities will not allow live chickens to be carried into the Kaliningrad stadium on Sunday for the World Cup Group D game between Nigeria and Croatia.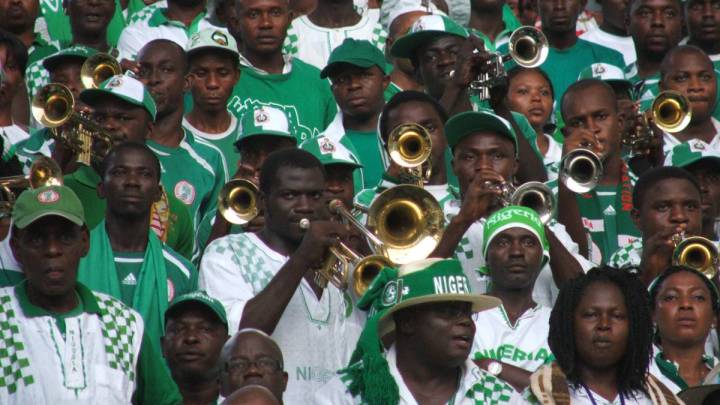 Nigerian fans have been banned from bringing live chickens into the Kaliningrad stadium for The Super Eagles' opening World Cup game against Croatia in Group D on Sunday.
Supporters of the national team have traditionally brought live chickens to games as they believe it brings the team luck.
But the request to bring live poultry into the ground on Sunday has been turned down by Russian authorities.
"Our information center MCH-2018 receives a lot of various questions: fans from Nigeria asked if it's possible to go to the stadium with a chicken, it's their symbol, the citizens are seen with them at all matches, we told them that to pass a live chicken, in any case, it is impossible," Andrei Ermak, minister of culture in Kaliningrad, told Russia's Interfax news agency.
Nigerian fans were also prohibited from carrying chickens into Ellis Stadium at the World Cup in South Africa eight years ago. Nigeria went on to lose the game against Argentina 1-0.
But not all is lost for The Super Eagles faithful, who may have the possibility of bringing the lucky mascots to other venues during the World Cup.
"If the Nigerians are rooting for their team in other places, we will of course advise them where the chicken can be bought," Ermak told Interfax.