WORLD CUP
Hierro: "I wouldn't swap Cristiano for any of my players"
The Spanish manager, Fernando Hierro, says the draw is a fair result after the incredible things that Cristiano Ronaldo did by scoring a hat-trick.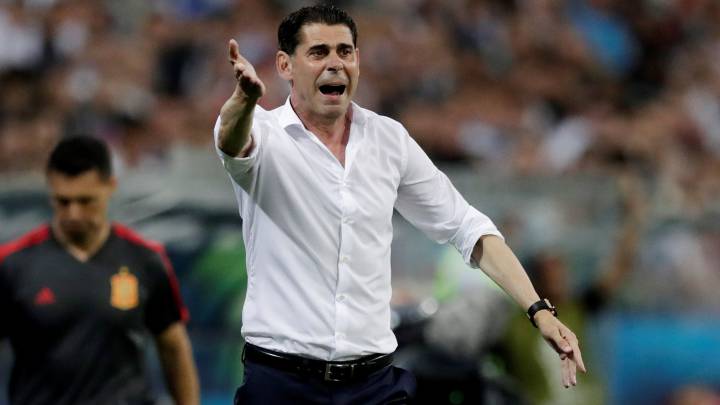 Fernando Hierro was thrown in at the deep end and took over Spain after the mess that was their build-up to their World Cup. He spoke after his side's draw with Portugal in Sochi on Friday night.
Game: "When went ahead two times and after what Cristiano did, we have to be happy."
Draw: "We took an important step forward. We have overcome some adversity and the team fought. It never stopped believing and this is important with all of the circumstances."
Diego Costa: "Diego has done really well. He trains well and the team has been good in general."
Solid team: "Compromise, pride and personality. It is a mature team, no doubt. They know what they want and how to play. They have two years working together."
Maturity: "It's good when you have players with this maturity and this level of compromise. They don't doubt themselves and this is important."
De Gea: "We are a team. We know that there are players that have better and worse days. He is human and we don't doubt our players. He is one of ours. Here, we don't leave anyone stranded."
Costa: "Costa has done a sensational job and we don't leave anyone stranded in our family."
Not losing your identity: "In these moments, we have to be ourselves."
Ronaldo: "I am very proud of my players. I wouldn't swap Cristiano for any of my players."