WORLD CUP 2018
Cristiano, MVP: "The draw is fair because of the chances we had..."
The Portuguese was named as the MVP after landing a hat-trick in Portugal's opening game in the World Cup against Spain in Sochi.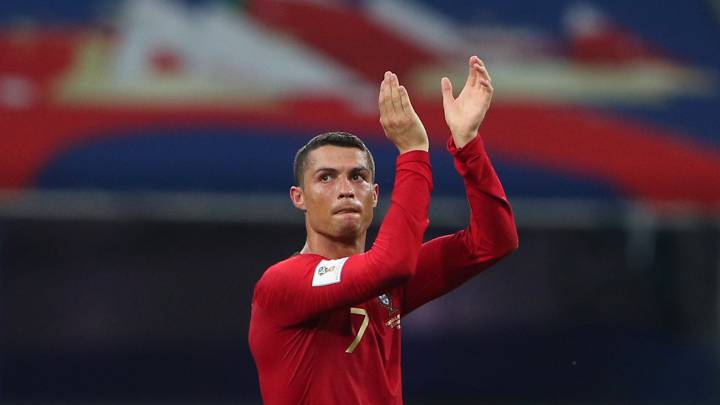 Cristiano spoke after his astonishing hat-trick and performance against Spain that saw them earn a point at the death on Friday night at the World Cup.
Game: "The game is the work of many years. The people always believed in me and my work for the country. We tried to win it. The draw is fair for all the chances but Spain controlled the ball."
Result: "The team sacrificed until the end. We just played against one of the favourites."
Man of the Match, MVP of the game
Cristiano was selected as the MVP for the game, which was somewhat of a no-brainer given his influence. He opened the scoring after winning a penalty with a nice move to break free in the box. He scored the second just before half-time to put Portugal ahead again and then when all hope seemed lost, he scored a free-kick with a deft touch over the wall.
Also, the striker scored for four World Cups in a row, and scored his first goal against Spain along with sitting at the top of the Golden Boot award after the first game.