Messi misses penalty as Argentina draw 1-1 with Iceland: World Cup 2018 Group D
Messi missed a penalty as Iceland recorded a famous draw with Argentina at the Spartak Stadium in Group D at World Cup 2018 on 16 June, which kicked off at 15:00 CEST.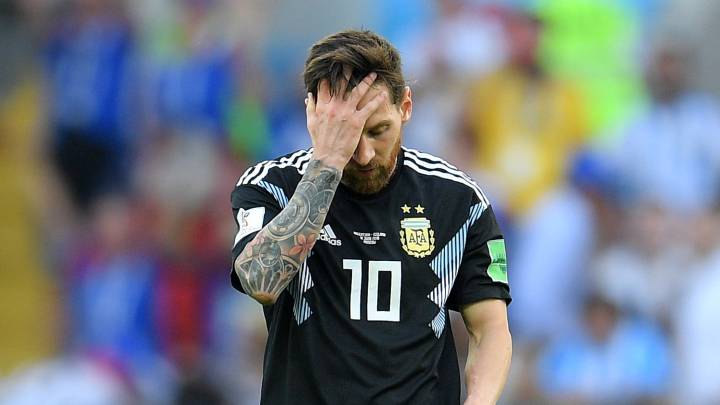 Iceland, for many the heroes of Euro 2016, made headlines again in their first ever World Cup finals match, holding Argentina to a 1-1 in the Spartak Stadium in Moscow in Group D. Argentina, with huge pressure to go all the way in the tournament and give Messi the world crown so many feel his career deserve, started brightly and utterly dominated possession, although a brain freeze in defence early on nearly let Bjarnason in for an unlikely Iceland opener. But it was, as expected Argentina who scored the opener, with Agüero swivelling absolutely wonderfully in the box and lashing home into the top corrner to make the Argentina pressure pay.
But what happened next was only in the Iceland script, as four minutes later the Nordic side battered their way into the Argentinean box, and with the defence at sixes and sevens and Willy Caballero badly positioned, Finnbogason fired the ball home from close range. 1-1.
Argentina spent the rest of the game looking for the inspiration to find a way through the Icelandic ranks, but there was always another white-clad body ready to throw themselves into the line of fire and prevent whatever magic Messi and his cohorts were trying.
Messi penalty saved
Sampaoli's side's big chance came when Agüero went down under pressure chasing a high ball into the box and ref Marciniak pointed to the spot. Messi stepped up, but was left aghast as Hannes Thor Halldorsson got across well to his right and saved.
Argentina continued to press for a winner, with Iceland running and running and running to plug the gaps, and occasionally trying to hit their illustrious opponents on the break, but the scoreboard was to remain untroubled and the spoils were shared. Another historic result for Iceland, and a major headache for Messi, Sampaoli and the whole Argentina squad.
Argentina v Iceland: how it happened
90'+5' Hits the wall. Full-time. and Game over! Argentine need to go back to the drawing board because that was very one-dimensional.
90'+5'   Maybe not very socreable but it's definitely worth a try and .... it's Messi!
90'+5'   Free for Messi not in a very scoreable position.
90'+4'   So close. Messi runs in behind and the ball is floated towards him. Iceland remain disciplined and defend it well. Sent in again and Halldorsson saves.
90'+4'   Headed back to Caballero. Argentina start again.
90'+3'   It actually went wide.
90'+3'   Messi wth a shot that flies over the bar. Close!
90'+1'   Hallfredsson caught by Mascherano. Free for Iceland. 
90'   Masherano moves forward. Argentina need to do something in a hurry. I don't know what else to write. It's the same thing over and over again. 
89'   Change needed. Finnbogason replaced by Sigurdsson. There are now three Sigurdsson's on the field.
89'   Finnbogason goes down. 
88'   Mascherano with a long shot. Halldorsson gets down and collects. No problem for him.
87'   Lord, what a save! Pavon with a curler and Halldorsson denies him. It looked more like a pass or a cross into the danger area but it turned into a shot. Lovely save.
86'   Argentina are out of ideas now?! Iceland happy enough to sit back.
86'   Higuain sends the ball into the box. And that's blocked out.
86'   Mascherano with a foul on Sugurdsson.
85' Higuain comes on for Meza.
84'   Messi shoots and it hits Banega on the arse and goies out for a goal kick.
84'   Higuain ready to come on. But the ball won't go out of play.
84'   Argentina really applying pressure now.
81'   Messi loses it then Icalen win it back and lose it again. Fed to Messi by Otamendi and for one of the first times all day, he has a clean look. He shoots but curls it wide.
80'   Gislason down the left. Tackle comes in from Salvio. Looked like a free? But it's a throw in the end.
79'   Meza with a foul on Hallfredsson
78'   Messi takes down a long ball over the top. He tries to shoot but it's taken off his toe by Saevarsson
78'   Messi with the ball to Pavon. 
78'   No VAR? That looked like a certain penalty.
77'   Pavon with a dall in the box. Saevarsson put his foot in. Goal kick.
77'   Aguero down grabbing his foot.
75' Gunnarsson's race is run too. He hands over his armband to Sigurdsson. Replaced by Skulasson.
75'   Pavon comes on for Di Maria.
74' Gudmundsson was replaced by Gislason.
74'   Bjarnason loses out and Argentina have the ball in a counter-attacking position. They can't make it count though.
73'   Messi's free hits the wall. And Meza wins a throw. 
72'   Bjarnason fouls Meza. Nice spot for Messi to take from.
72'   Banega can though. Halldorsson saves with ease. 
71'   Messi breaks free and he can't get a shot away. 
70'   Salvio shoots from just inside the box. Blocked and cleared.
69'   Argentina looking for a way through. Iceland getting a bit aggressive with their tackling. 
68'   Corner for Iceland but Gunnarsson has no chance of getting that one at the back post.
66'   Can Messi make amends. Sent high and over the bar. 
65'   Messi catches a shoulder to the chest from Bjarnason. Free for Barcelona.
65'   Argentina really need to do something here. They've been good in the second half but haven't really convinced.
64'   Messi's penalty is saved! Perfect height for the keeper. Saves Magnusson's bacon.
62'   Penalty. Meza bundled over. Magnusson collided with him. Clear penalty although it might generate some debate.
62'   Back in action. Gudmundsson gone to the bench. Iceland down to nine men, I believe. I don't think anyone came on for him.
61'   Bad news for Gudmundsson. His shin took a knock and it's not clear if he can continue. He's uncomfortable as he gets up.
60'   Magnusson with a clearance in the box.
60'   Messi feeds the ball to Banega. He shoots but the shot was telegraphed. 
59'   Magnusson with a throw. 
58'   A brief respite for Iceland.
58'   Hand ball by Mascherano.
58'   Argentina in total control now.
57'   Aguero with a strike on his right. Blocked.
56'   Aguero with the ball in the box. Has a man draped all over him and he wins a corner in the end.
55'   Banega with a little bit more control now for Argentina. Although that is a very early assessment. 
54' Biglia off and Banega is on. 
53'   Bjarnason bundled over with a challenge from Meza. Late whistle. But it comes eventually.
52'   Di Maria pops one to Messi but he hesitated and it's taken off his tow.
51'   Caballero punches away. It comes back in and Iceland want a penalty. No chance as Salvio knew nothing about it.
51'   Iceland look like they're going to score every single time they attack.
50'   Magnusson into the box. Iceland attacking back down the left. Sigurdsson with a cross that's blocked for a corner by Otamendi. 
50'   What a chance. Finnbogason didn't jump for the cross by Bjarnason. What was he doing?? He thought he had a teammate behind him or something.
50'   Sigurdsson puts pressure on Mascherano but Argentina deal with it.
49'   Saevarsson with a throw. 
47'   Di Maria with the corner. Otamendi headers that one over. He couldn't get over the ball. Well over in the end.
47'   Salvio against Bjarnason. Argentina holding the ball well now. No way throught yet.
47'   Aguero out to Salvio. Cross is blocked.
46'   We are back underway for the second half! 
Also some calling for Dybala or Lo Celso. Sampaoli has big decisions to make.
  The general consensus is that Willy Caballero is the issue! Some even calling for a replacement at half-time. Ah come on!!
45'+1'   Half-time. Iceland were improving in that half. 
45'+1'   Ball pops up lovely to Sigurdsson and he volleys it wide. Good effort.
45'   Finnbogason with lovely control and then it falls to Sigurdsson. He forces a save from Caballero and Iceland need someone arriving to finish it off. They don't though. Argentina get it away after some good defending from Mascherano.
44'   Gunnarsson with one of his big long throws. Cleared by Iceland.
43'   Cross comes in from the right. Headed out and that's a throw for Iceland, who are in no hurry to take it. 
42'   Ragnar Sigurdsson with a tackle in the box but the ball slips under his body and catches his arm. No penalty.
41'   Corner floated just nice for Halldorsson
40'   Biglia looking for a penalty. He hits the ground after a challenge from Sigurdsson in defence. No chance really and it's a corner instead.
40'   Meza hits the ground in the box as he is faced with a defender. Referee plays on and Meza gets up soon after. Nothing in it.
39'   Messi links with Biglia and gets it back. He strikes from an awkward angle and he wins a corner when his shot is blocked. 
38'   Di Maria with a nice run down the left and a decent cut back to Messi. Iceland recover. 
37'   Messi gets it but he's going in the wrong direction. Messi gets it back again after some passing and then Aguero. They lose it in the penalty area. Argentina looking more confident now in attack, it looks like.
36'   Finnbogason almost gets it but he can't and Argentina mount another attack.
35'   Di Maria to Messi and he drops it off to Otamendi. Meza absolutely drives a ball into the box and it's cleared.
34'   Ball over the top to Meza but he looked offside and the pass was slightly off target anyway.
33'   Magnusson chases down a loose ball but Caballero isn't worried. He grabs it.
33'   Some nice passing between Messi, Aguero and Biglia. It lands at Biglia's right foot and he curls it well over. Had Halldorsson thinking about it for a second.
32'   Gunnarsson moves up the field and falls over. No foul and it looked the correct call. Argentina win it back and move up the field methodically.
31'   Referee stood on Gunnarsson but nothing in it really.
31'   Gunnarsson on the ground after that. He is limping and grabbing at his foot.
31'   Messi with the ball and that's hand ball by Sigurdsson.
30'   Di Maria is in a hurry.
30'   Messi sends one in behind. Goal kick. Di Maria isn't happy with the time wasting. Even if it wasn't really time wasting. 
30'   Argentina take control of this one now. Iceland well set up though.
29'   Gunnarsson sends it into the box. Bobbling around up there, which is typically good news for Iceland. Argentina tend to panic when that happens.
28'   Otamendi meets this one with his head but that's straight to Halldorsson.
28'   De Maria delivers and they have another corner.
t.27'   Corner for Argentina after an attack down the lef.
25'   Caballero sweeps up. 
25'   Bjarnason with a fairly heavy tackle on Salvio. He goes down with a sore hip. Iceland on the attack again. Long ball to Finnbogason but he can't get to it.
23' GOAL! Finnbogason with the finish. A scramble in the box and Argentina can't deal with it. Sigurdsson sends it in twice and on the second attempt, his striker finishes it. Far too easy for Iceland.
22'   Messi with a through ball, wins it back and then shoots with his left. Saved by Halldorsson
21'   Iceland doing a good job of cutting out that ball into Messi in the centre. That goal makes it so hard for them now though.
19' Aguero with a GOLAZO! Ball into the box came from a shot. Aguero gets it onto his left and turns and buries it. No saving that.
18'   That ball from Meza to Messi is cut out again.
16'   Meza looks for Messi and Iceland step in. Argentina turn up the temperature here. Iceland really didn't want to turn this into a slugfest. Messi onto his left and strikes. Halldorsson fists it away. Good effort.
15'   Messi in full flight as he wins the ball and turns... Iceland defending now but they remain staunch. Until they lose it again. Messi in the penalty area and he's crowded out again.
14'   There's a hand to the face for Otamendi from Finnbogason. 
13'   Otamendi with a shot after some intricate passing from Argentina. Impatient, really.
13'   Mascherano on the ball. He finds Messi.
12'   Di Maria sends in a cross and it gets sent back out to him. Corner!
12'   Sampaoli's tactics will provide plenty of moments like that throughout this World Cup!
11'   Salvio down the right and he rides a tackle. He pulls it back and that's cleared by Iceland. Iceland counter and it's out for a throw! Game really caught fire now.
10'   Rojo plays it across the back and get Caballero into trouble. Iceland shoot and it's just wide from Bjarnason
9'   Not a bad effort for Iceland. Finnbogason gets it at a tight angle after a long ball. He shoots with his right foot. Over!
9'   Messi with the free and Tagliafico stoops down to head it in... He glances it just wide of the post.
8'   Another foul. Meza fouled. A few fouls now in quick succession. Game hasn't really gotten going yet.
6'   Bjarnason with a foul on Meza.
5'  Ball comes in from the left and it almost falls to Otamendi. It dribbles wide at the back post. So close to the opener there and the Man City defender knows it.
3'   Foul on Tagliafico A couple of Iceland players stood on his foot. Really sore one.
2'   Argentina on the ball now as expected. Lots of passive passing.
1'   Sigurdsson moves forward and strikes but it's well wide. He didn't catch it cleanly either.
1'   We are underway! Let's go.
    We are ready for action. We know that because of the cut to the VAR lads...
    And Jorge Sampaoli looking stylish but very skittish on the sideline. Time for Iceland's national anthem.
    Argentina decide to collectively not sing the national anthem. 
    Messi looking calm and collected in the tunnel before the game. Argentina will wear their black jersey for this one. 
Sampaoli's only ever time at the World Cup was in 2014 with Chile. A win against Australia followed by a win against Spain and then a loss to Netherlands to round out the Group stages. It was enough to see them finish second. They had that cracking game againt Brazil in the last 16, which they lost on penalties after extra-time.
    This time.
   Higuain left out as Sampaoli opts for Aguero instead.
Moreso than how Messi will play, it feels like this generation of Argentina players has been all about who should play up front beside him. That's where the real debate lies. 
    Messi is everywhere!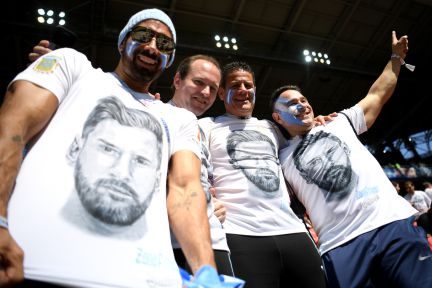 Also, will be very interesting to see how Iceland set up. Here is an article on how Argentina do.
    Also, Iceland manager, Heimir Hallgrímsson, is a dentist and he said yesterday "I am still a dentist and will never stop being a dentist" before the press conference kicked off to cut out any novelty questions about it! Brilliant. You should read this about him.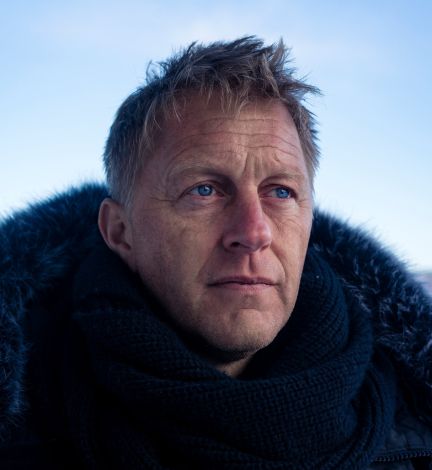 5 in the world versus 22 in the world today between Argentina and Iceland.
    This could be the beginning of a journey for Messi that will end in complete heartbreak or victory. There is no in between.
    Iceland team news: Halldórsson; Árnason, Saevarsson, R.Sigurdsson, Magnusson; Gudmundsson, Gunnarsson, Hallfredsson; Bjarnason, Finnbogason, G.Sigurdsson.
    Argentina team news: Caballero; Tagliafico, Otamendi, Rojo, Salvio; Mascherano, Biglia; Meza, Messi, Di María; Agüero
    Hello and welcome to our live coverage of Iceland vs Argentina! Kick-off from Moscow. Kick-off is at 15:00 CEST and we are here with all of the action.
Argentina v Iceland: teams
Argentina
Willy Caballero, Salvio, Otamendi, Rojo, Tagliafico, Mascherano, Biglia, Meza, Di María, Messi and Kun Agüero.
Iceland
Halldórsson; Árnason, Saevarsson, R.Sigurdsson, Magnusson; Gudmundsson, Gunnarsson, Hallfredsson; Bjarnason, Finnbogason, G.Sigurdsson.
Argentina v Iceland: preview
Argentina get their campaign underway against World Cup debutants Iceland, who warmed the hearts of nearly every football fan (maybe not England fans, to be honest) with their superb showing at Euro 2016.
Argentina
Jorge Sampaoli's side seem convinced they're going to go deep into the tournament in Russia, and the coach himself drew some criticism for being overconfident as he named his XI a day early, though he knocked back claims of underestimating Iceland.
Willy Caballero will start between the sticks, Salvio on the right, Mascherano, Biglia and Meza in the midfield and Kun Agüero up front.
And of course the Albiceleste's hopes and dreams rest, to a great extent, on the shoulders of Leo Messi, the stand out star of this side, seeking the World crown he's so desperate to land.
Since March, Argentina have played three games, beating Italy 2-0, being thrashed by Spain in the Wanda in Madrid 6-0 and beating Haiti (no real surprises there) 4-0.
Iceland
Iceland arrive in Russia as, in theory, the weakest team in Group D, but as they showed in the Euros this tightly bonded team know how to win.
In the qualifying phase Heimir Hallgrímsson men finished top of their group, ahead of Croatia, Ukraine and Turkey, although in their recent friendlies they've struggled, losing to Mexico, Peru and Norway, and drawing their final match, against Norway, though as a positive they came back from being 2-0 down at half-time.
Keep an eye on Gylfi Sigurdsson, the Everton midfielder is the man who holds it all together for the Icelanders. Also keep an eye on the fans, and their legendary thunderclap.