Schweinsteiger takes swipe at Italy...and Materazzi bites back
The German legend, who now plays for MLS side Chicago Fire, possibly didn't expect such a quick response for his mocking of Italy and the Netherlands. Cruz Azul vs America: Liga MX, live online
The Chicago Fire player, Bastian Schweinsteiger, made fun of both Italy and the Netherlands on a sports programme he appeared on, and a response wasn't long in coming.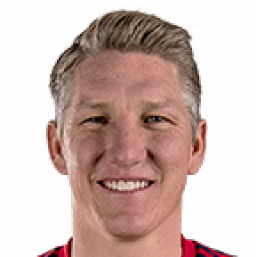 Italy and Netherlands for World Cup glory?
The former German star was asked about his thoughts about Fifa's showpiece tournament in Russia and responded:
"My prediction for the World Cup? It's hard to say, but I think Italy and Holland have a good chance of winning it," before clarifying, "Obviously I'm kidding."
Materazzi bites back
It may have been a joke - considering neither of the two European rivals to the Germans qualified to be in Russia this summer - but it wasn't ignored by at least one interested party. Former Italian player Marco Materazzi responded on Instagram:
"Swanzi, we are favourites just like you in Dortmund in 2006. Do you remember when you ate pizza?".
On the back of Germany's surprise loss to Mexico, Materazzi was giving a clear reminder to his old foe of the 2006 World Cup semi-final, when the Italians defeated the Germans 2-0, before going on to lift the famous trophy. The Italian was also present in the game against Schweinsteiger when he won the Champions League final in 2010 (Madrid), when Bayern Munich faced Inter Milan, but he chose not to remind him of that on this occasion.