Saudi Arabia plane's engine catches fire
One of the engines on the the Saudi Arabia team's flight to Rostov-on-Don caught fire.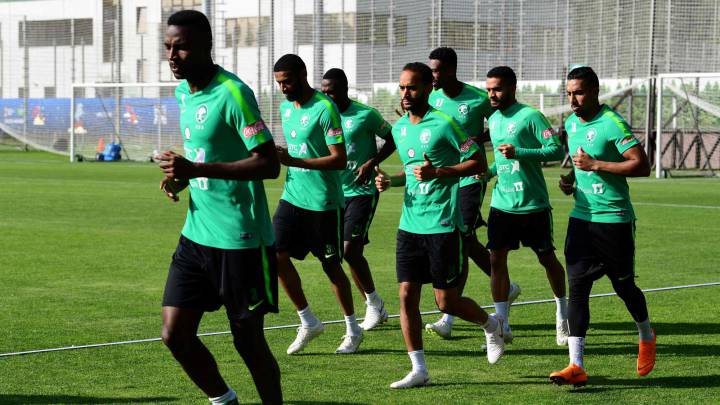 One of the engines on the plane taking the Saudi Arabia side to Rostov-on-Don for their game against Uruguay caught fire during the flight today, Monday
Despite the engine failure, which can be seen in this tweet from AHDAAF, who cover Middle Eastern football, the plane managed to land safely.
BREAKING: @SaudiNT_EN team plane suffered an engine breakdown during the flight from Moscow to Rostov-on-Don, but eventually landed safely at destination. #WorldCup

— Ahdaaf (@ahdaafme) 18 June 2018
Saudi Arabia team safe
The Saudi Arabia national team confirmed the incident, saying it was a technical incident, and that everyone was safe.
📄| The Saudi Arabian Football Federation would like to reassure everyone that all the Saudi national team players are safe, after a technical failure in one of the airplane engines that has just landed in Rostov-on-Don airport, and now they're heading to their residence safely.

— Saudi National Team (@SaudiNT_EN) 18 June 2018