Poland - Senegal World Cup 2018: how and where to watch
All the information you need on how to follow, watch or keep track online of the Group H game between Poland and Senegal at the Spartak Stadium, with kick-off at 17:00 CEST on 19 June 2018.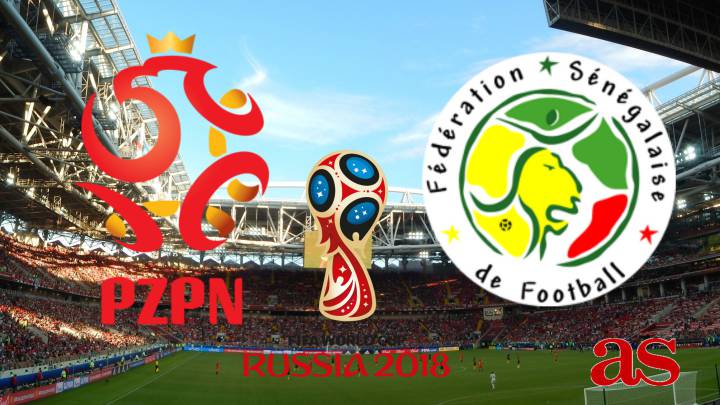 Follow the Poland vs Senegal live online.
Here's your guide to how and where to watch Poland take on Senegal in the World Cup 2018 in Russia, at the Spartak Stadium in Moscow.
Poland v Senegal: What time does the game start?
Poland against Senegal is on Tuesday 19 June (the sixth day of the World Cup already... how time flies, enjoy it all while you can, because it will be over all too soon...) with kick-off at 18:00 local time, 17:00 CEST. Find out what time the match gets underway wherever you are in the world.
What channel is Poland v Senegal on where I am?
You can tune into the Poland - Senegal match pretty much everywhere - find out what channel to watch it on right here.
Poland v Senegal online
In general the TV rights holder to the game provides the service through their online platform, so your best bet is probably to check who is broadcasting the game and then see if they have an online platform or an iOS or Android app to watch it on.
Coverage on AS English of Poland v Senegal
You can also follow all the build-up to the match and the action itself right here on AS English, with Robbie and company. We'll also be covering the match on our Twitter account, where we'll have the best pics and a few stats.