Neymar gives Brazil a fright after World Cup training session
PSG's Brazilian star took some knocks in his country's opening game at the 2018 Fifa showpiece, and there was further concern in Tuesday's training.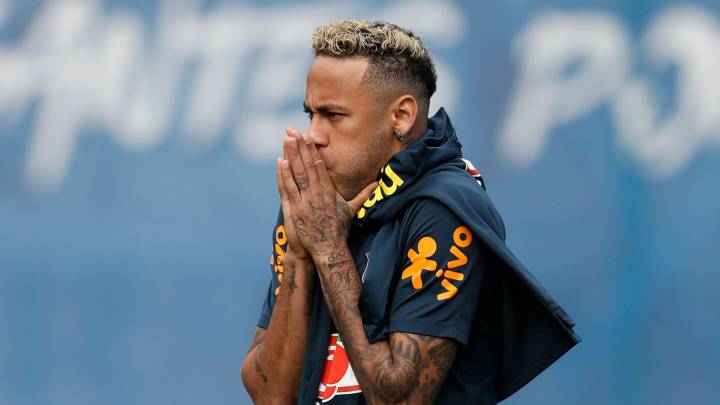 The physical condition of Neymar Jr remains the great concern in Brazil. PSG's star forward arrived in Russia after several months recovering from a fracture in the fifth metatarsal of his right foot, an injury picked up in February. And in the national team's latest training session, things weren't looking so well.
Swiss had Neymar rolling in pain
The opening group game for Brazil at this summer's World Cup was against Switzerland and, with the attacking talent at manager Tite's disposal, it was seen as three points in the bag. It didn't end that way for one of the main favourites to lift the trophy.
After 99 days without playing the man being heavily linked with a move from Paris to Madrid following the end of the tournament, gave fans such positivity as he returned with goals in the warm-up matches ahead of Russia. But after not overly impressing in the team's World Cup debut against Switzerland, there has been a further set back.
Neymar manages just ten minutes
In the game, Neymar took a knock to the foot that had kept him out of action for several months, and was noticeably limping. His facial expression suggested he would last much longer but he did complete the game as Brazil chased a winner. In Tuesday's training session, however, the attacker was withdrawn after only 10 minutes.
Reasons given for this were that the player was suffering problems with his right foot when shooting. He left the practice field accompanied by the medical team and with clear gestures of anger after screaming with pain.