WORLD CUP
Isco: "That's what VAR is for, so you don't lose a point you've earned"
The midfielder was given the MVP award after the Morocco game that saw Spain finished top of Group B ahead of Portugal thanks to VAR.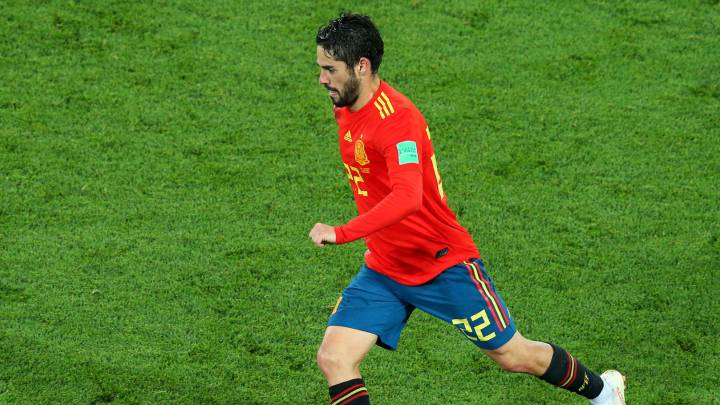 Isco spoke to the media after the Morocco game in which he was awarded the Man of the Match award.
Feelings: "Again, we went out on the field a little bit hesitant, and it can't keep happening. From now on, it's life or death and we can't keep gifting goals, we have to concentrate much more. We are missing our very best we know, that is to control the game.
Game: "Nobody is going to give you anything, we have to play simpler, not to have mistakes that we are committing with the ball, the set-pieces that can cause goals like that..."
VAR: "This is what VAR is for, for the days like today when they don't take a point away from youthat you've earned. It would be unfair to go home because of an injustice."
Russia: "We know that it will be a very difficult game against the host and we have to do things well to qualify."
Aspas add his two cents on the VAR controversy
Aspas was also interviewed after his goal that caused the controversy but was eventually ruled as a goal.
Uncertainty with VAR: "This is what you have with VAR, that sometimes you have to wait too long. We hope that the next few decision are quicker, either because of happiness or disappointment. It is a moment of uncertainty and nervousness, and I knew that Portugal were winning and we have to score two goals and that one wouldn't do it."