World Cup 2018
Egypt coach Héctor Cúper has left his role after World Cup exit
The Pharaohs finished bottom of Group A with zero points after losing all of its three games.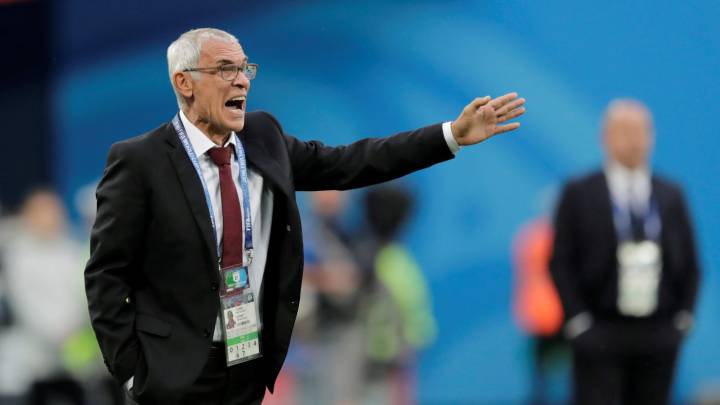 Egypt manager Héctor Cúper has left his role after failing to pick up a point in the World Cup at the group stage, the Egyptian Football Association (EFA) announced on Tuesday.
The 62-year-old Argentine would have been out of his contract after the tournament in Russia, however, he had been in negotiations with the EFA before the World Cup started.
Egypt finished bottom of Group A, losing all of its three games, 0-1 to Uruguay, 1-3 to Russia and 1-2 to Saudi Arabia.
EFA's unanimous decision
Speaking after the Saudi Arabia loss on Monday, Cúper said he would 'see what happen' ahead of a meeting with the EFA.
However, on Tuesday, the Egyptian FA said: 'We held a meeting after returning from Russia and the entire board decided to say thank you to Cuper and his technical staff.
'We appreciate the work from the coach, from reaching the Africa Cup of Nations after three years of absence and taking Egypt to the World Cup after 28 years of absence.'
Cúper had been coach for Egypt since March 2915. He was in charge of the Pharaohs when they reached the final of the 2017 Africa Cup of Nations, losing eventually to Cameroon.