The day Hierro discovered Isco: "I saw him and left the pitch"
The Spanish coach and former Real Madrid centre back, Fernando Hierro, gave an interview to Goal.com, where he spoke about the day he met an "incredible talent" and how he gets the best out of him.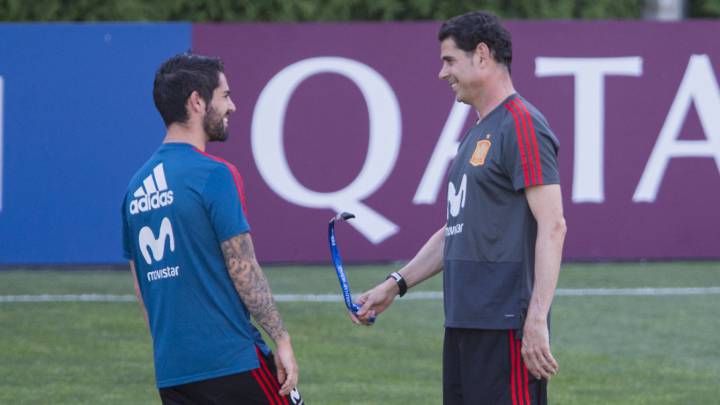 Like his predecessor, Julen Lopetegui, Spain coach Fernando Hierro is a huge admirer of Isco. The Real Madrid playmaker has been one of La Roja's best performers in Russia so far due to his incredible passing and dribbling work and has played the full 90 minutes in each of Spain's three fixtures to date.

In an interview with Goal.com conducted last October, Hierro spoke of his feelings the day he met a young Isco over a decade ago: "It's difficult for me to give my opinion on someone I met when he was 15 years old. I went to La Rioja to see him play because I had been told that at Valencia there was a boy from Benalmádena (Malaga) with incredible talent. Normally you arrive and you ask yourself, 'Where is the talent here?' But after just 10 minutes of seeing him play, I left the pitch. I had already seen everything [he could do]."
Hierro on getting the best out of Isco
The former Real Madrid center back, who gave the interview weeks before becoming the sporting director of the Spanish Football Federation, offered the key to getting the most out of the 26-year-old midfielder: "Isco needs to play and feel important, and feel your trust. With that and his talent, he has everything. [...] Now we have to think that if [Real Madrid] paid 32 million euros for a young guy from Malaga a few years ago, how much would he now be worth if he were in this current market?"