"Everything a Uruguayan detests in a human being": Uruguayan press on Ronaldo
In an article in Uruguayan newspaper Ovacion, the author does not hold back on expressing the nation's hatred and admiration for the Portuguese captain.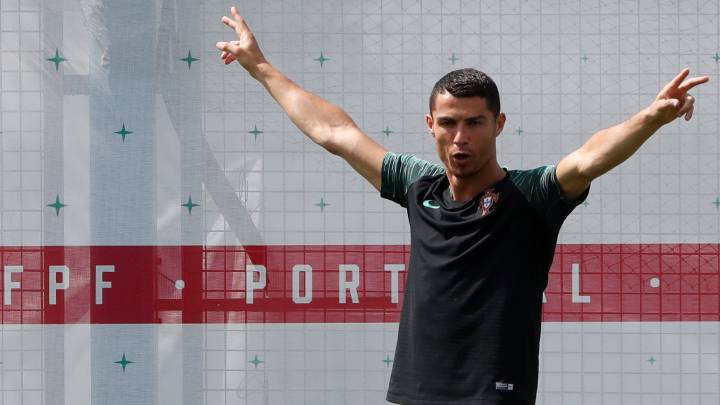 Tonight we will know if it will be Portugal or Uruguay heading to the quarter finals. The game is one of the most attractive fixtures of the round of 16, between two sides that don't play the most colourful football, but rely on their work rate and effort to win games. Uruguay, besides being impenetrable in defence so far, have two of the world's best strikers at their disposal with Luis Suarez and Edinson Cavani.
Cristiano Ronaldo will be the one to show the claws of the current European champions. And in Uruguay the press have not held back on showing their feelings about the Real Madrid star. Daily newspaper Ovacion has published an article which speaks of the profound hatred for the Portuguese captain, although at times also refers to his greatness.
Ronaldo, everything Uruguayans detest in a human
"Never has a soccer player represented what a Uruguayan detests in a human being as much as Cristiano Ronaldo," states the article, before going on to say that the Real Madrid striker, "is conceited, arrogant, narcissistic, he has escaped several sanctions for unsportsmanlike conduct just for being who he is, and we Uruguayans hate everything he represents."
But the article does not fail to speak of his innate talent that differentiates him from the rest: "He is also an elite athlete, a talent that few have seen in the history of football, an example of overcoming and striving to achieve the goals. And we also hate him for that. We hate him so much that we admire him."
Such is the level of aversion towards the five-time Balon D'or winner in Uruguay that they would prefer to see arch rivals Argentina and Messi win before him. "We hate Cristiano so much that we would prefer to see Argentina smile. And in every game between Real Madrid and Barcelona – even before Suarez arrived at Barca – most Uruguayan fans want Messi to come out on top."
"Cristiano Ronaldo is right"
But after so much criticism, the author had to recognise his greatnesss and his coveted place in sporting history. "Cristiano Ronaldo is right. He is the best athlete that football has ever given history and every time we think his career is exhausted, he gets better and better again.
"It's a lie to say that 'the real Ronaldo' was Brazilian [...] That's why we hate him. That's why we love him. That is why we know that he is a real danger and we cannot tolerate the idea of being eliminated and the image of him showing off his abs, with light blue shirts in the background, in front of a stand full of Uruguayans. That's why we have to win," concludes the article.