Neymar: Real Madrid deny reported bid for PSG star
TVE said on Monday that Real Madrid have offered Paris Saint-Germain a world-record transfer fee for the Brazil international striker.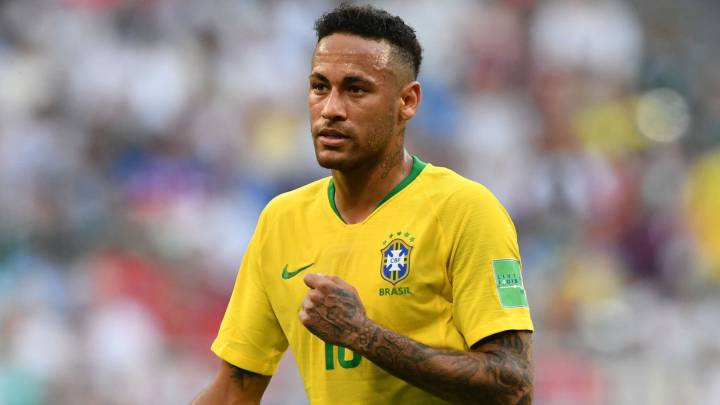 Real Madrid have denied a report by Televisión Española (TVE) that they have tabled an offer for Paris Saint-Germain striker Neymar.
Real have offered PSG 310m euros for Neymar, says TVE
TVE said on Monday that Los Blancos have submitted a world-record bid of 310 million euros for the Brazil international, but are yet to receive a firm response from PSG. The broadcaster also claimed that Real are preparing to hand the player a seven-year contract worth 45 million euros a season.
TVE claims "absolutely untrue", declare Real Madrid
However, Real quickly issued a statement categorically rebuffing the report.
"In light of information broadcast tonight by TVE regarding an alleged Real Madrid offer to PSG and their player Neymar, Real Madrid C. F. wishes to state that this information is absolutely untrue," said the LaLiga giants. "Real Madrid has made no offer of any kind to PSG or the player.
"Real Madrid are surprised that the Spanish public television network would choose to broadcast entirely false information without anyone from the outlet having first contacted any of the parties concerned to corroborate the supposed information, which would have been quite easily discredited."
Neymar among the goals for Brazil at Russia 2018
The 26-year-old is currently on Brazil duty at the World Cup in Russia, where his 51st-minute goal helped the South Americans to beat Mexico 2-0 in the last 16 on Monday afternoon, setting up a quarter-final clash with Belgium.