Cristiano Ronaldo reserves spectacular villa in Turin
The Real Madrid superstar is expected by many to make the move to Juventus and reports in Italy say he has already decided on the perfect home, one ZIdane lived in. USA vs Mexico: FIFA Friendly live online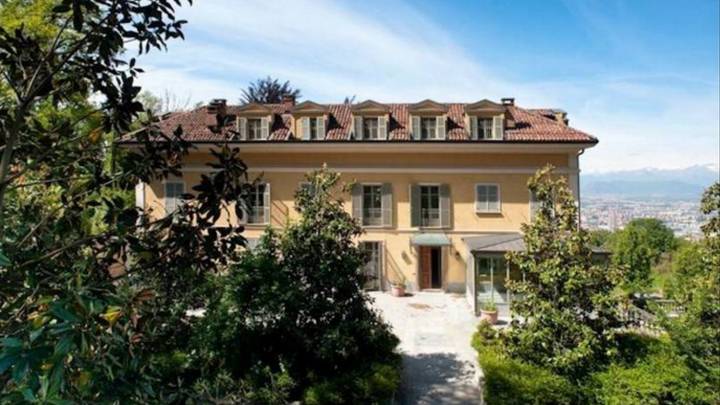 On the back of Portugal's exit in the last 16 of the 2018 World Cup in Russia, Real Madrid star Cristiano Ronaldo has been strongly linked with a transfer to Serie A giants, Juventus. And it looks like he may have found his ideal home in which to start his new life.
Cristiano's Turin home search
Stories emanating from Italy state that Cristiano and his partner Georgina Rodríguez have been looking for a place to live in Turin for a couple of weeks. Not only that, they have already reserved one house in particular that meets with their requirements.
According to the reports, the search was to find somewhere to match the luxury life the player and his family enjoyed in Madrid, where he resided in the exclusive area of La Finca de Pozuelo de Alarcón. The house in Turin seems to capture the couple's desires, although some specific modifications will take place to make it perfect.
---
See also: The Turin villa Ronaldo is reportedly set to move into - in pictures
---
Spectacular villa for Ronaldo
The Italian media say that the house the Portugal star has booked is a spectacular villa located in Strada San Vito Revigliasco, one of the most exclusive areas of the city, where many footballers, as well as Juventus club president, Andrea Agnelli, choose to live.
The villa is 1,000 square metres, with 200 rooms (eight of which are bedrooms) spread over three floors, and it houses an indoor pool along with many other aspects including two secret entrances to ensure that his home is a 'bunker' to avoid or escape the paparazzi when required.
We are unaware of the exact rental price that Cristiano Ronaldo would be paying, but the lease paid by the Italian defender Fabio Cannavaro - who interestingly stayed in the same villa during his time there (as did Zinedine Zidane!) - was 600,000 euros per year. Although the housing website did not quote a value for this property, according to La Repubblica, when 40,000 euros per day was requested for a six day stay, the Irish rock band U2 decided it was a little on the steep side and looked elsewhere.