Cristiano Ronaldo's low key farewell to Real Madrid
He may be the top scorer in the history of Los Blancos and, along with Di Stéfano, the greatest ever to play, but the Portuguese star does not want a big farewell.
On July 6, 2009, Cristiano Ronaldo was presented as Real Madrid's new player in front of a record crowd of more than 85,000 people (another 5,000 were left outside) in the Santiago Bernabéu. Nine years later he is on the verge of leaving his Madrid stage but the end will be less elaborate than the beginning.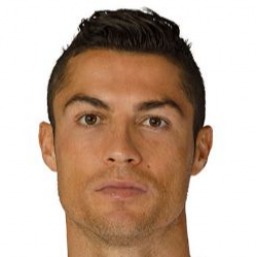 No big Madrid send-off for Cristiano 
During his time in the famous white shirt - displaying both the number nine and then the more iconic number seven - he became the top scorer in the club's history and will go down as one of, if not the greatest to represent the club, alongside Alfredo Di Stéfano. But as the Portuguese star looks set to depart, leaving so much behind him in terms of honours, the player has chosen not to revel in any extravagant farewell - unlike those recently witnessed of Iniesta, Mascherano and Xavi at Barcelona.  His idea, at least for the moment, is to say goodbye to everyone connected with Real Madrid through a simple message. By doing so, he will join the colder farewells of two other club legends, Spaniard's Raúl and Iker Casillas.
Serie A awaits
Juventus' intention was to present their new star on Saturday, but the fact that the Turin club is listed on the stock exchange, as well as the complexities of a contract of this magnitude, will mean it won't be completed until some time next week.
Cristiano will become the highest paid player in the Italian league and will move closer to Messi's salary. The 33-year old will be a base salary of 30 million euros and a series of bonuses could see that push 40 million.