EUROPEAN FOOTBALL
When do LaLiga, Premier League, Serie A and other major Euro Leagues start?
With the curtain about to come down on the 2018 Russia World Cup, many fans are no looking ahead to the domestic campaign in the major European Leagues.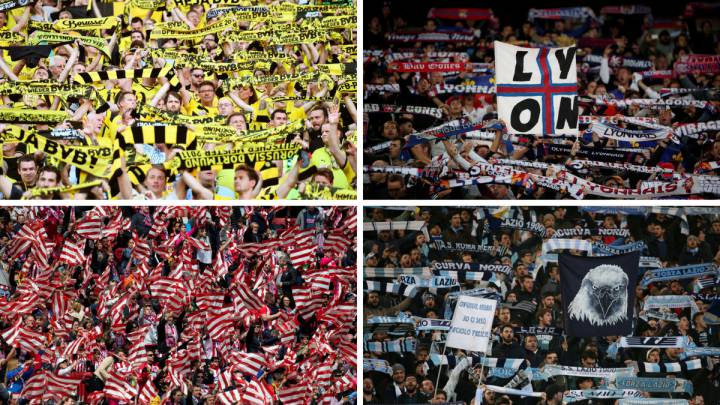 With just three games to go at the 2018 Russia World Cup (we don't really count the 3/4th place game do we ?), football fans around the world are starting to turn their focus on the big euro domestic 2018/19 campaigns.
Here's a brief rough guide as to when the major European leagues get underway:
LaLiga
The schedule for the 2018/19 season will be drawn at the meeting of the Real Federación de Fútbol (Spanish FA) HQ at Las Rozas in Madrid on July 24 when the schedule for the 1st and 2nd divisions will be released along with the allocation of teams for the fours 2B regional based groups. The season gets underway on the weekend of August 18th 2018 and runs through to May 20, 2019.
Premier League
The 2018/19 fixtures for the Premier League were released in mid June and the campaign gets underway on Friday August with a visit to Old Trafford as Manchester United welcome the former champions Leicester City. Current title holders Manchester City travel to London to face Arsenal in what is arguably the most attractive game on Matchday 1.
2018/19 Premier League schedule here:
Bundesliga
Who can stop the Bayern Munich Bundesliga juggernaut as the Bavarien outfit look to win their 7th straight league title. The new season action gets underway on August 24 as the tradition of current league winners opening the action and Hoffenheim will be guests at the sold-out Allianz Arena for the curtain raiser.
2018/19 Bundesliga schedule here:
Serie A
The Serie A fixture list is expected to be issued on July 20.
Ligue 1
It's an August 11th start also for the French domestic campaign as PSG look to retain their league crown opening their campaign with a home game against Caen.