Lazio's Immobile threatened with knife by fan of rival club
The incident took place on a beach, where the player was enjoying time with family and friends.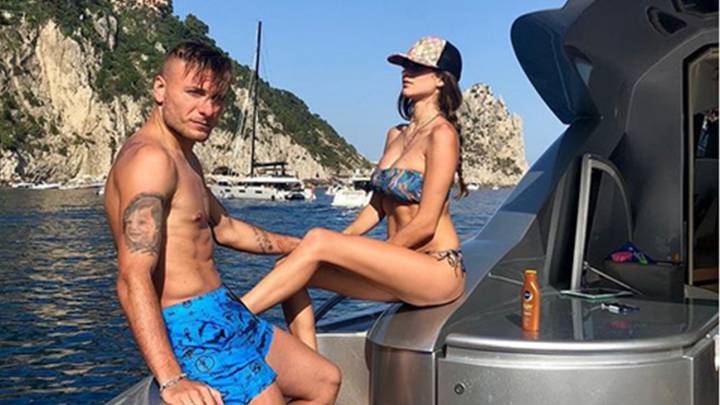 Lazio player Ciro Immobile was threatened by a man with a knife while he was enjoying a day at the beach with family and friends in the Italian town of Francavilla al Mare, situated in the South of Pesacara, according to Italian paper La Gazzetta dello Sport.
Following an argument with friends of the player, the man pulled a knife on Immobile, but was demobilized by some of those on the scene before he had a chance to do any harm. The man then fled the beach but was later apprehended by police.
He has been identified as a member of the 'ultras' of the local Pescara club, which holds a fierce rivalry with Lazio football club. The Italian paper concludes that the attempted attack was in relation to the fact that Immobile plays for Lazio. The man has been charged and will appear before an Italian court for attempted aggravated assault.
Last season, Immobile had one of the best seasons of his career, finishing joint-top scorer in Serie A with Mauro Icardi, with 29 goals. The 28-year-old played one season in Spain with Seville in 2015-16, scoring four goals.