Potential Cristiano replacements: Neymar, Mbappé, Hazard, Kane...
As the Portuguese striker leaves Real Madrid after nine seasons and an average of 50 goals per season, Madrid need to find a high-calibre replacement.
Cristiano Ronaldo's move to Juventus was made official yesterday. Real Madrid's all-time record goalscorer (450 goals in 438 games) bids farewell after a trophy-laden nine years and the problem Los Blancos now face is finding a replacement – in purely footballing terms no other player, apart from Messi, brings with them the guarantee of 50 goals per season. However, there are four names in world football that would certainly bring something to the table: Neymar, Mbappé, Hazard and Harry Kane.
Neymar
Florentino Pérez' big obsession. The Madrid president sees him as the perfect replacement, both on and off the pitch, for Cristiano Ronaldo. A potential move for the former Barça player would have a similar impact tp other marquee signings in years gone by - Figo (2000), Zidane (2001) and Ronaldo (2002) - in terms of difficulties and prestige. Neymar signed for PSG last summer for 222 million euros (in a five-year deal until 2022) and prising him away from the French champions won't be easy. However, Florentino's persistence and the fact that the Brazilian wants to return to Spain could make something happen.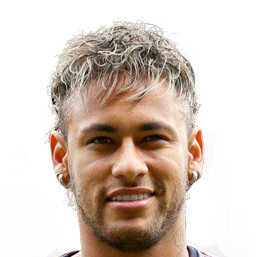 Mbappé is the other high-end player on the market and another PSG player. Even before the 19-year-old forward was lighting up the World Cup with his dazzling runs, strength and skill he was being watched by Europe's biggest clubs, including Real Madrid. However, Los Blancos are well aware that one of world football's most coveted prospects could be even harder to sign than Neymar. The Frenchman's contract runs until 2022 and he is reportedly keen to continue his development in France.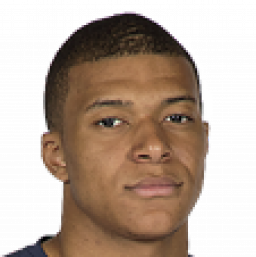 Hazard
Even though he is more of a playmaker and wouldn't necessarily replace the goals guaranteed by Cristiano, Eden Hazard (27) has been on Real Madrid's wishlist for some years now. A hugely talented, powerful and skillful player, Hazard would possibly constitute the 'simplest' option for Madrid given that he has openly expressed his wish to play for them one day. The Belgian's contract with Chelsea runs until 2020, although he wants to assess his future after the World Cup in Russia, and gain some of idea of Abramovich's plans for the future.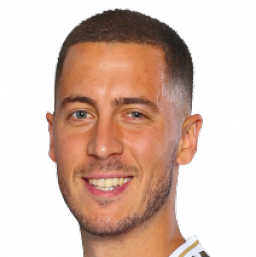 Kane
Another option, and one that would solve the goalscoring issue that comes with Cristiano's departure, would be Harry Kane. The Spurs striker finished top scorer in 2017 with 56 goals, ahead of Messi (54) and Cristiano (53), and is currently in line for the Golden Boot in Russia with six goals. Twenty-four-year-old Kane is a classic number nine and Madrid had been following his progress for some time, only for the England striker to extend his contract with the Premier League club until 2024. This obstacle could be too great to overcome, and may be one step too far given that Madrid would have to sit down with Daniel Levy, a notoriously hard negotiator as Los Blancos know all too well with Modric and Bale.