Vinicius says bye to Flamengo: "I'm a little nervous"
The young Brazilian player, who turns 18 on Thursday, sent an emotional farewell message to the supporters of the team he is leaving for his Real Madrid dream.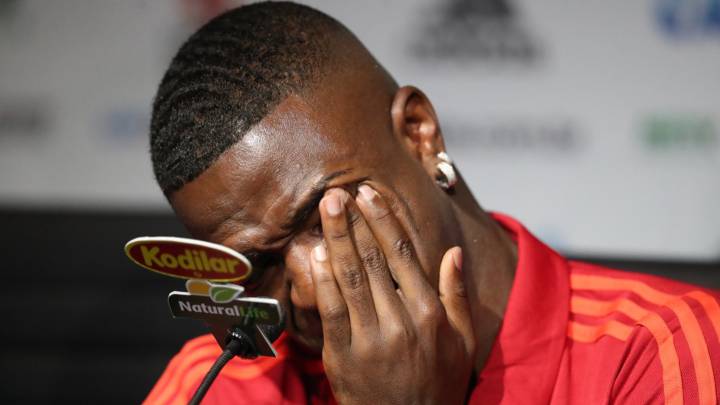 Vinicius Jr. closed off his early development stage with Flamengo and now turns his attention to potential stardom at European giants Real Madrid.
Goodbye Flamengo, hello Madrid
The young Brazilian said his goodbye to the supporters of the club with an emotional message published on Instagram on Tuesday. As well as a goodbye, the player also announced that he would be travelling to Spain on Friday to join up with his Los Blancos teammates, a step he described as causing him to feel "a little nervous".
"On Friday I will go to Spain/Madrid and I am a little nervous, anxious for this new stage in my life
Vinicius, who celebrates his 18th birthday on Thursday 12 July, will be part of Julen Lopetegui's pre-season plans, with all players not involved in the World Cup due for the start of training on Monday 16 July. After the big news of the week, however, the forward will not now be getting his chance to play alongside Cristiano Ronaldo (although he may still take to the field with him next month).
Vinicius Jr's Instagram message
"Words fail me to describe how I feel and how happy I have been to wear this shirt, at the Club that I have loved from the moment I was born. I have spent the best moments of my life here as well as the worst ones... and today I depart feeling happy, honoured, fulfilled, proud and so much more.
"I want to first thank God and everyone who has helped me so far. The greatest fans in the world and all the fans of other teams who always send me messages and have been with me on my football journey!
"On Friday I will go to Spain/Madrid and I am a little nervous, anxious for this new stage in my life. A new challenge for me to overcome, at such a young age. I ask God to bless me and my family, and that my friends can help me more in this my greatest dream and challenge.
"Thank you, thank you and thank you. Never in my wildest dreams did I think I'd have such a beautiful and wonderful start to my career. And I still sometimes think... do I really deserve so much? I thank God every day that he gives me more strength to fulfil my dreams.
"Seriously, Flamengo, I love you, I'm Mengão! See you later."