Juventus online store down due to stampede for Cristiano shirts
Cristiano's No.7 shirt has been on sale in Italy since Tuesday evening but the club's official store has been swamped by petitions from customers.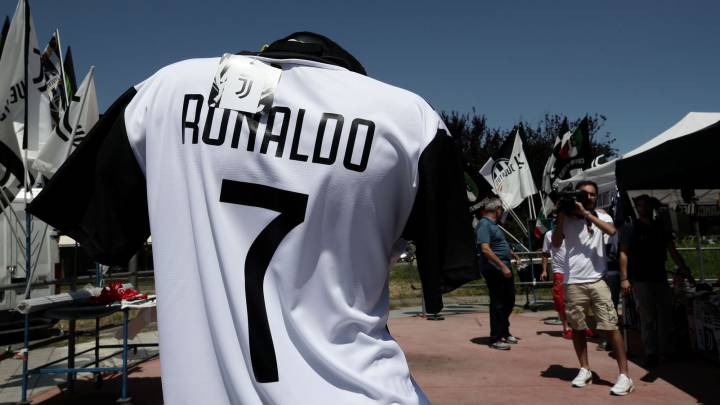 Juventus' online official club store has collapsed due to the massive demand for shirts bearing the name and number of new signing Cristiano Ronaldo. Cristiano's No.7 shirt went on sale in Italy on Tuesday evening but the club's digital shop was overloaded as fans accessed the site to get theirs. By this morning, the site was still down due to technical problems. A message read: "Website not available at the time! (sic) Sorry for the inconvenience!"
CR7 shirts flying off the racks like hot cakes
In the high street club stores in Turin, Cristiano's Juve shirt continue to fly off the racks. The 33-year-old took his favoured number 7 which he wore for eight seasons at Real Madrid and which was Juan Guillermo Cuadrado's squad number for the past two years at Juve.
Out of interest, Juventus are unlikely to be crying too much about their potential loss of earnings through shirt sales. It is a popular myth that this revenue can pay back large transfer fees but in truth most of the money (85-95%) goes to the manufacturer.
Historic signing
Juventus made history yesterday evening by signing Cristiano Ronaldo from Real Madrid for 112 million euros in a four-year deal.
Serie A
*Update 11 de julio de 2018