Cristiano's first photo as a Juve player gets fan feedback
The Portuguese forward will be presented as a Juventus player on Monday and following his 117-million-euro move from Real Madrid posted his first image.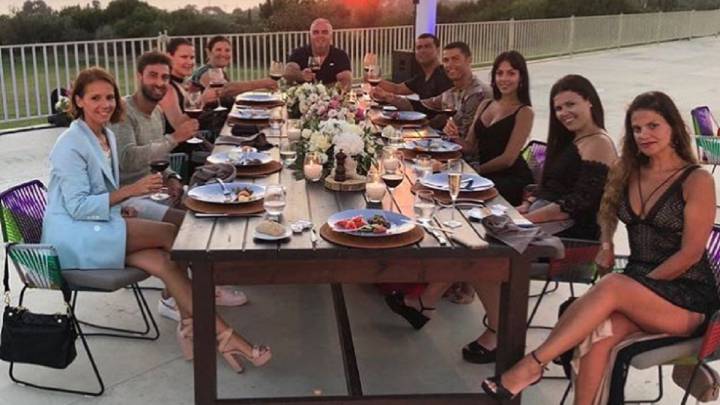 Since Cristiano Ronaldo signed for Serie A giants Juventus he had not uploaded a picture to his social media accounts. That was until today.
Cristiano's last days of holiday
Using Instagram as his vehicle, the former Real Madrid star posted an image of him enjoying dinner with those closest to him. In hte photo you can see some of his family and friends, among whom sit his mother, Dolores Aveiro, his best friend, Miguel Paixao, his sisters and his partner, Georgina Rodríguez. With many thousands of subsequent comments to the post it was clear that there was a mix of emotions from his followers, some wishing him well in the future, others sad to see him leave Spain.
With just a few days until he is publicly unveiled in Turin in the famous black and white of the Vecchia Signora, news is that the 'ceremony' will be behind closed doors. In the meantime, it seems that the Madrid legend - whose photo has now left the Bernabéu dressing room - is continuing to relax on holiday ahead of the next chapter in his incredible career.