Gareth Bale recalls Champions League final: "I was frustrated"
Speaking at a Q&A session with fans, the Wales and Real Madrid star reflected on the Kiev final, his wonder goal, and how he disconnected afterwards.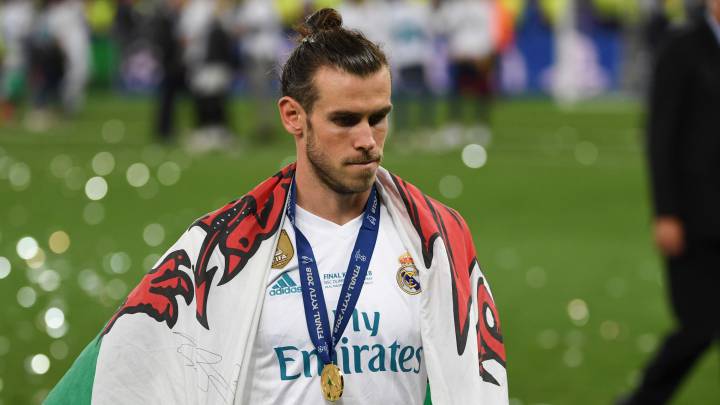 Real Madrid's Gareth Bale held a question and answer session with some fans and talked about the emotions of an incredible evening.
Bale's Real Madrid future
"I really don't know [where I will be]. I'm going to have to sit down and discuss it with my agent. Maybe I'll be staying here [at Real Madrid], maybe not. We'll sit down in the summer and hopefully resolve this issue."
These were the Bale's words following the Champions League final in Kiev, one that saw the Welshman score an incredible overhead kick en route to lifting the famous trophy aloft. Since then there has been a rather important tournament progressing in Russia, as well as a number of not insignificant changes going at his own club. Cristiano's departure is likely to have an effect on any decisions made, while rumours persist about potential escape routes, if desired. Talks with Julen Lopetegui are expected on Monday, the day the squad start to assemble for the new season.
At the Q&A session, fans wanted the forward to think back to the moment when he scored that incredible goal past Liverpool's Loris Karius, although Bale first chose to point out his feelings when he found out that Zinedine Zidane had left him on the bench.
Bales's emotion behind 'that' goal
"I was frustrated, I've said before, not to start the game. But I knew I was capable of being involved in the game and I was.
"It was great to get the goal, pure emotion. It's just kind of one of those things that you don't think about, you just react to it. I've always wanted to score a bicycle kick. To do it on such an occasion was the place to do it."
Bale's disconnecting summer
With no World Cup duties - Wales failed to qualify for the 2018 edition in Russia - Bale had the chance, unlike many of his teammates, to wind down after an intense season in LaLiga. And that time off has allowed him to reflect on the goal.
"I kind of just went on holiday afterwards and tried to disconnect, so I haven't watched it too many times. If you don't try these things, they never come off."
The Q&A session was held at the player's Elevens Bar & Grill in Cardiff, a place that is now home to the football boots the famous number 11 wore on that very special night. To read more about the session, including some Welsh exploits, check out the piece on Wales online.