Mbappé the second youngest player ever to score in a World Cup final
The French striker scored France's fourth as they overcame Croatia in the final in Moscow.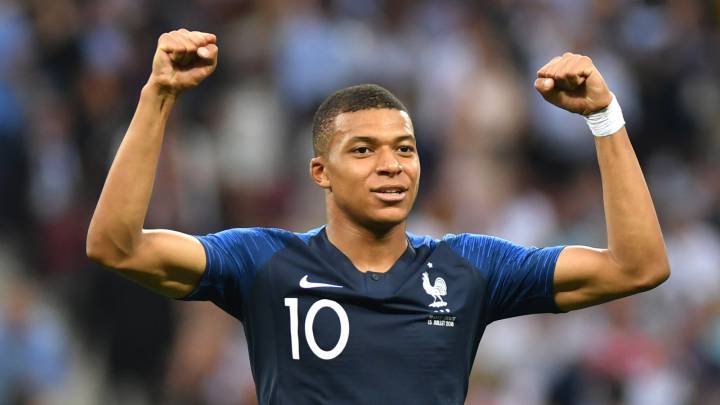 Kylian Mbappé wrote his name into the record books in France's 4-2 win over Croatia in the World Cup final in Moscow, becoming the second youngest player to score in a World Cup final, at the tender age of just 19 years and 207 days. Only the great Pele managed the feat at a younger age, scoring twice in the final of the World Cup in Sweden in 1958, when he was just 17 years and 251 days old.
Mbappé behind just Pele
Goleadores más jóvenes en finales de la Copa del Mundo:
> Pelé #BRA en 1958: 17 años y 251 días.
> MBAPPÉ #BRA en 2018: 19 años y 207 días.
> Peucelle #ARG en 1930: 21 años y 320 días.
> Amarildo #BRA en 1962: 21 años y 323 días.

— MisterChip (Alexis) (@2010MisterChip) July 15, 2018
Mbappé, with his goal against Croatia, France's fourth, moves ahead of Argentina's Peucelle, who scored in his side's 4-2 defeat to Uruguay in 1930 at the age of 21 and 320 days, and Brazilian Amarildo, who got on the scoresheet in the 3-1 win over Czechoslovakia when he was 21 and 323 days old.