WORLD CUP 2018
Griezmann, MVP of World Cup final: "I thought about doing a Panenka..."
The Atlético Madrid and France attacker spoke after the World Cup final in which he was the man of the match, the third such award he won during the summer. Cruz Azul vs America: Liga MX, live online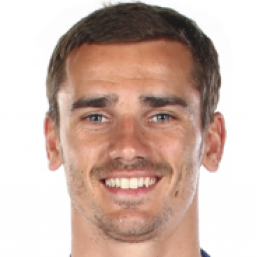 Antoine Griezmann got his hands on the World Cup trophy after scoring four goals during the tournament and acting as one of France's most important players. He scored their second goal in the final just before half-time to send the eventual winners on their way and was name as the game's man of the match.
"I thought about doing a Panenka like Zidane, but I preferred to open out my foot," he said. "I am really happy. It was a difficult game, Croatia played really well. We went in a little shy and we let go of that bit by bit and we were able to make the difference. It's something really big," he said after the final.
He landed three man of the match awards during the tournament, the same number as Modric. He landed the award against Australia, and in the quarter-final against Uruguay to. Of his four goals, three of them came from the penalty spot. Griezmann, along with Modric who won the Player of the Tournament award, is for the first time in his career one of the favourites to win the Balon d'Or ahead of Cristiano Ronaldo and Lionel Messi.