Cristiano Ronaldo: Juventus ace left five-figure tip at Greek hotel
The Portugal star was keen to show his appreciation for the service he and his family received at the Hotel Costa Navarino as he awaited his transfer to Juventus.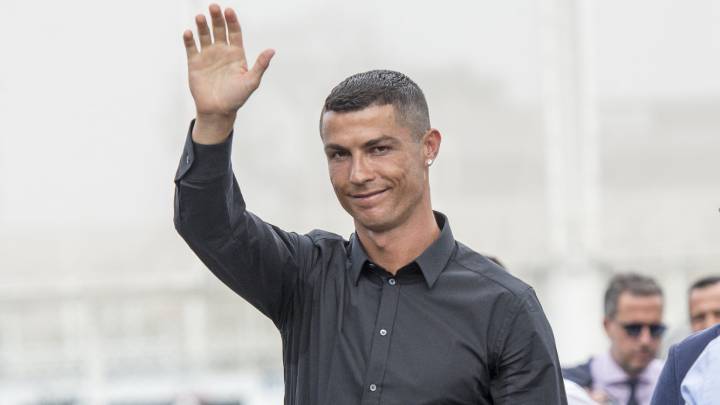 Cristiano Ronaldo may have chiefly been grabbing the headlines over his 117m-euro summer move to Juventus, but the ex-Real Madrid star has now also caught the attention for a particularly generous gesture he made on holiday this month.
Cristiano and family enjoyed break at exclusive Greek hotel
Following his country's elimination from the World Cup in Russia, the Portugal captain jetted to Greece to enjoy a summer break with his family and, while he waited for his Juve switch to be finalised, kicked back at the exclusive Hotel Costa Navarino on the country's south-west coast, enjoying a 630-square-metre, 8,000-euro-a-night villa with 24-hour butler service, a spectacular swimming pool, a marble jacuzzi, its own gym, a private beach and many more amenities.
Juventus new boy leaves 20,000-tip for hotel staff
And when it came to time to check out, say reports in Greece, he was certainly keen to show his gratitude for the service he and his family had received, leaving a cheque for 20,000 euros to be shared out equally among the hotel's staff.
The people at the Costa Navarino appear to have been equally delighted with their guests, meanwhile, taking to social media to say: "It was an honour and a great experience for our team to look after Cristiano Ronaldo and his family. A big thank you to Cristiano for being part of our story."
Cristiano now in China for 'CR7 Tour'
Having been presented by Juventus on Monday, the former Sporting CP and Manchester United man flew out to China today for a two-day 'CR7 Tour' of the Asian country.