Vinicius: Real Madrid won't loan Brazilian out next season
As things stand, the 45-million-euro recruit will be remaining at the Bernabéu in 2018/19 rather than being sent out to gain experience.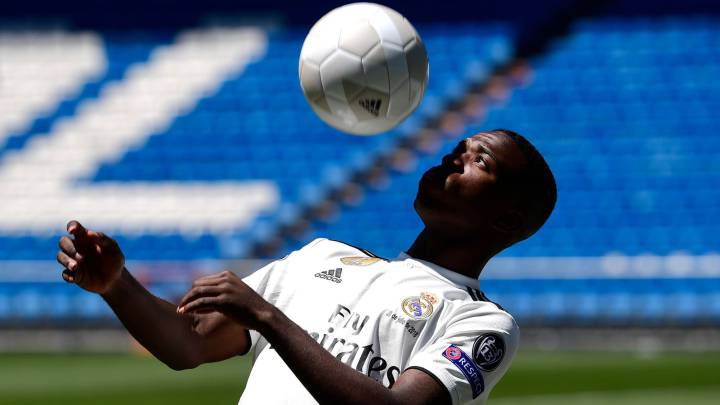 Vinicius pulled on the famous white shirt for the first time as he was officially unveiled by Real Madrid today - and the lack of a squad number on the back of his jersey appeared to be an indication that he is to be sent out on loan next season.
Vinicius: "I'm staying at Real Madrid"
However, that isn't the plan. As things stand, Real are not considering a loan deal, and Vinicius himself confirmed Los Blancos' intentions during his presentation, telling reporters: "I'm staying at Real Madrid [next term]."
Two options being looked at for Vinicius' first season at Real
Real are weighing up two alternatives for the 18-year-old's opening campaign at the Bernabéu: the forward will either be made a fully-fledged member of Julen Lopetegui's first-team group straight away, or will initially go into the Castilla squad and be called up to the seniors whenever required.
In theory, the latter option - which would make for a smoother, more gradual adaptation process and has already been implemented to good effect with players such as Casemiro - is thought to be the likelier of the two.