TRANSFER MARKET
When does the transfer window close? Premier League, LaLiga, Serie A...
The English Premier League is the first of the major leagues to close this season following a recent vote by members.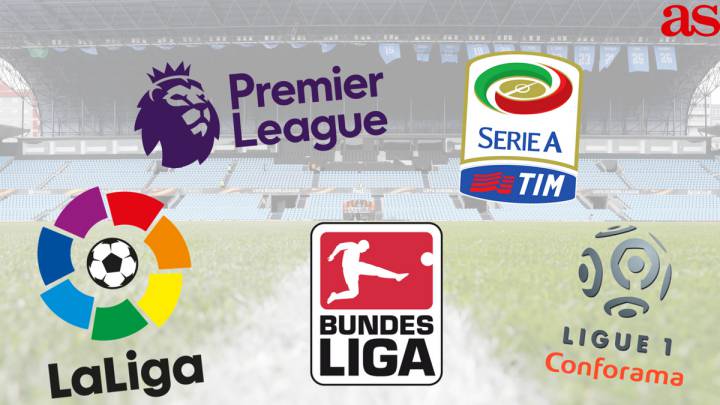 This 2018/19 season sees a shift in the traditional generic summer transfer window which generally closed on the last day of August in most major European football leagues.
Following a vote in September 2017, Premier League clubs voted to bring forward the transfer market deadline and now business in England's top flight will conclude on 18:00 CEST on Thursday, August 9, some 24 hours before the first game of the season kicks off as Manchester United face Leicester City at Old Trafford. Transfers of players out of English clubs can me made but no new acquisitions will be permitted.
Italy's Serie A also closes early this year with the window in the league closing at 20:00 CEST on Friday August 17, one day before the ne campaign kicks off. The fixture list for the new season is expected to be made official on July 26.
The German Bundesliga maintains an August 31 closure but at the time-slot of 18:00 CEST with action in Germany's top flight starting on Friday August 24 where the tradition of the previous season winners participating in the opening game.
Both Spain's LaLiga and France's Ligue 1 maintain a window closing at 23:59 CEST on August 31 with start dates in both leagues of August 17 and 10 respectively.