FOOTBALL
Neymar picks his dream five-a-side team
Neymar was asked several questions including who would be in his dream 5-a-side team, what a perfect day in his life looks like and his favourite tactical formation. Jamaica vs USA: Gold Cup live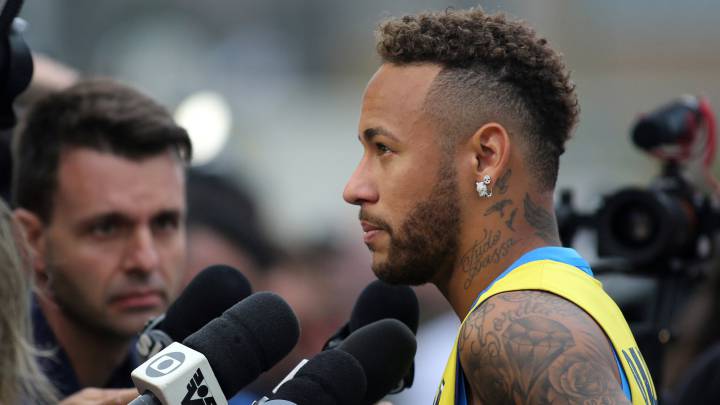 After months of speculation, Neymar finally put an end to rumours by saying he is staying in Paris next season. And so, journalists were able to ask Neymar more serious questions like who he would pick in his dream five-a-side team. At Neymar Jr's Five in Praia Grande, a football tournament organised by the Brazilian, he got the chance to build a hypotethical side, and it's filled with Brazilians and one Argentine.
He hesitated for a minute after being asked by 433 before picking, "Messi, Dani Alves, Thiago Silva and Gabriel Jesus."
The tournament organised by Neymar is in its third year and at it, Neymar was asked more questions by the aforementioned 433. Asked about his favourite dish, Neymar said "Rice with breans and steak, potato and eggs."
A perfect day in the life of Neymar includes "waking up at the time I want, play poker and PlayStation, hang out with my girlfriend and relax, that's always nice..."
He says, "I always try to bring my son with me. I take a lot of things with me but my computer is the first thing I grab" when asked what is the one thing he always takes with him.
For his favourite dance, Neymar said, "I like samba, but you have to have music for the situation."
And finally, a tactical questions, he was asked if he prefers 4-3-3 or 4-4-2 and he responded, "4-3-3, always."