KPMG estimates Ronaldo's huge financial impact for Juventus
KPMG predicts that Juventus stand to directly earn 340 million euros from the transfer over Ronaldo's four-year contract period.
Consultancy firm, KPMG has release a report titled, 'From Madrid to Turin: Ronaldo Economics', which provides analysis of the economic impact of Cristiano Ronaldo's move to Juventus.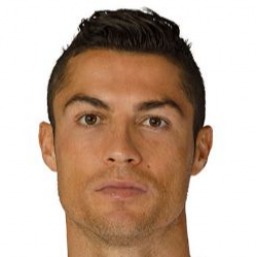 The report concludes that the Italian club stands to directly earn 85 million a year from the transfer, or 340 million over the four-year contract period, but predicts that Juventus will not see a major positive impact from the Ronaldo acquisition in the 2018-19 financial year.
KPMG estimates that match-day revenues will reach between 55 and 70 million euros next season (depending on how the team performs, particularly in the Champions League), while total revenues from broadcasting distributions at national and international levels will range from around 190 million euros to 255 million euros.
But the reports concludes that the real growth opportunity will come from sponsoring and merchandising, on which KPMG strongly urges Juventus to capitalize, in order to partially fill the relevant gap with European top clubs in terms of commercial revenues over the next two to three seasons. The report predicts Juventus' commercial revenues to reach between 195 and 220 million within two to three years.
The impact on Juve's brand
"In addition to the direct economic impact, Cristiano Ronaldo will unquestionably exert a huge effect upon Juventus FC's brand and social media exposure in those countries where Juventus FC have not yet established a strong brand presence, but where Cristiano Ronaldo has major visibility," states the report.
"Particularly, Ronaldo's social media exposure within Asia, South and Central America, and the US would help Juventus to create a more global brand which, in turn, would eventually result in higher revenues."
The report also recognizes the spillover effects the transfer will have for Serie A in general and Ronaldo himself.
Warning 
However, Andrea Sartori, KPMG's Global Head of Sports and the report's author warned that: "The positive aspects highlighted in the report are only one side of the coin. The other side, which is to be taken into account to provide a full-blown analysis, regards the risks that Juventus FC will incur by pursuing such a burdensome investment.
"Indeed, the club will bear the inevitable costs in relation to the signing of Cristiano which will not depend on future circumstances, as revenues do. In fact, the revenue figures are estimations and forecasts which will highly depend on the management capabilities of Juventus FC and on the on-field performance of the team."