NFL
NFL training camp 2018: Biggest injuries, comebacks to watch
Marquee names like Aaron Rodgers, Carson Wentz and J.J. Watt will be among those looking to make successful injury comebacks in 2018.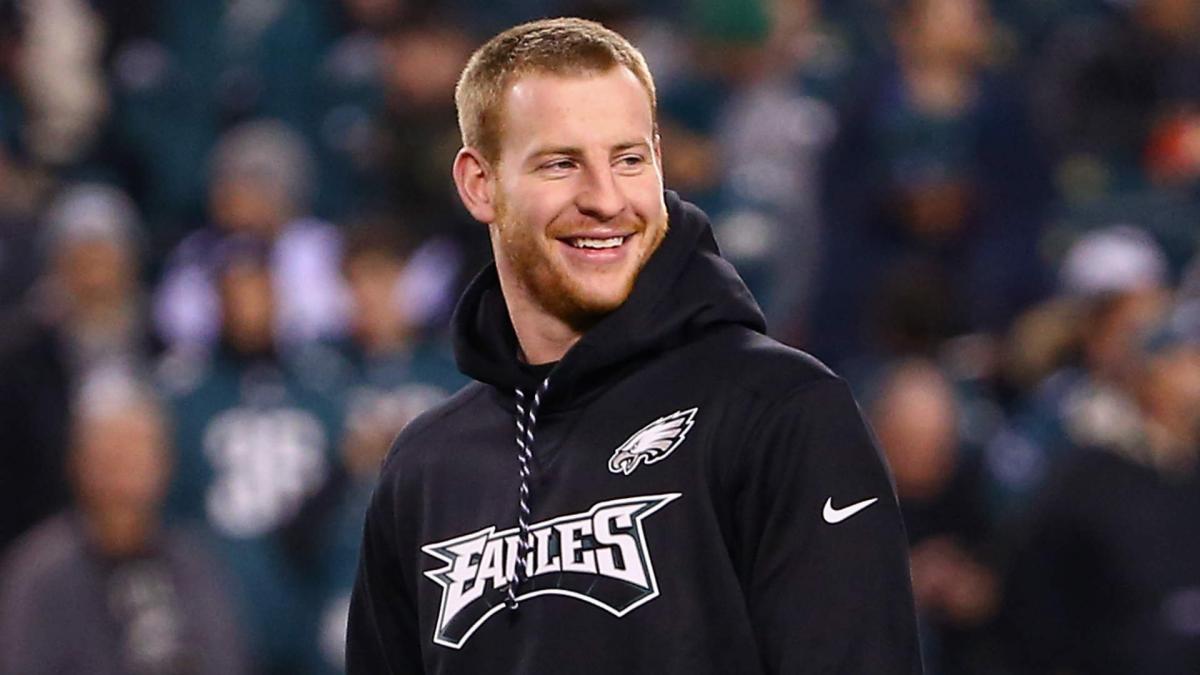 The 2017 season brought a number of devastating injuries — some of which came before the opening kickoff in Week 1.
After stints on injured reserve and time to rehabilitate, those whose season was cut short are looking to make up for lost time.
Here we look at the biggest injuries from last year and the comebacks to watch heading into training camp ahead of the 2018 regular season.
Carson Wentz, Torn ACL - December 10 v Los Angeles Rams
The Philadelphia Eagles quarterback was enjoying an MVP-calibre season before suffering a devastating knee injury in their Week 14 triumph over the Rams. He then watched backup Nick Foles lead Philadelphia to their first Super Bowl championship as they overcame the odds to defeat Tom Brady and the Patriots.
But Wentz participated in the team's minicamp in June and appeared to be progressing well. He was mobile in the pocket and maintained his mechanics as he threw without any visible problems.
Wentz, who passsed for nearly 3,300 yards passing and 33 touchdowns, likely won't see much action in the preseason but is adamant he'll be ready go in Week 1.
Odell Beckham Jr., Broken ankle - October 8 v Los Angeles Chargers
New York Giants wide receiver Beckham suffered a gruesome injury in Week 5, forcing him to miss the majority of the season. However, he was seen running routes and working with quarterback Eli Manning during the team's minicamp in June. After months of limitations, Beckham is expected to be back to full speed when training camp opens.
A three-time Pro Bowl and two-time All-Pro selection, Beckham will look to get back on track after posting three successive 1,000-yard receiving seasons and scoring 35 touchdowns from 2014 to 2016.
Aaron Rodgers, Broken collarbone - October 15 v Minnesota Vikings
The Green Bay Packers star quarterback went down in Week 6 when he was slammed to the ground by Vikings linebacker Anthony Barr in the tackle heard around the league. It was just the second time in 10 seasons that Rodgers failed to play 15 games, though he still threw for 1,675 passing yards and 16 touchdowns with six interceptions before being sidelined.
Rodgers, who turns 35 in December, has since fully healed and revealed ahead of camp that he has his sights set on playing in Green Bay until 40.
J.J Watt, Broken leg - October 8 v Kansas City Chiefs
The Houston Texans defensive end continues to rehab from the injury that cost him more than half of last season and is expected to be healthy for the start of training camp. Still, the three-time NFL Defensive Player of the Year will need to exercise caution as he gets back in his groove.
Watt, who has played just eight games the past two seasons because of injuries, failed to record a sack for the first time in his career last season but is feeling good about his return. He credited much of his inspiration to girlfriend Kealia Ohai, who made her return to the Houston Dash soccer team in April after suffering a torn ACL.
Andrew Luck, Missed 2017 season (shoulder)
Indianapolis Colts quarterback Luck is finally making progress with his injury after sitting out all last season, though the team will limit his workload in training camp and the preseason to prevent old habits from repeating.
Luck underwent shoulder surgery to repair a torn labrum last January and was expected to be ready for the 2017 opener in September, but a setback suffered in practice shut him down for the season early in November. He was seen throwing for the first time in months in June as the Colts began minicamp and is expected to continue getting reps to simulate his regular-season regimen. There is optimism Luck will be ready for Week 1, but that was also the case last year.